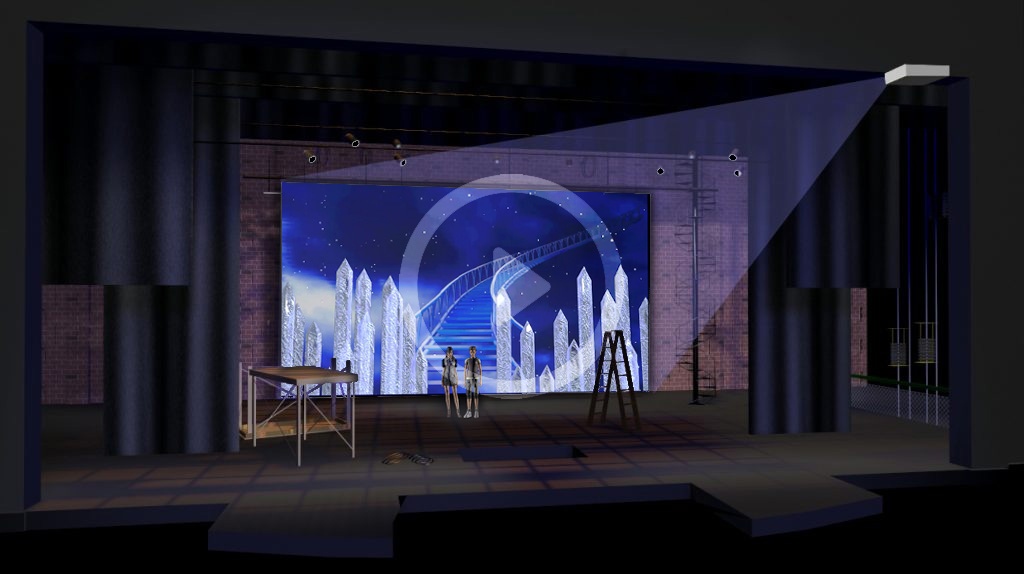 License beautiful, fully designed digital scenery for use on stage. All of the projection media was developed for fully staged versions of each show listed. Explore digital drops and full animated electronic scenery, ready to use in your theatre. Delivery is fast and simple. All shows are formatted to run easily using PowerPoint, or they can be provided as media ready to be inserted into QLab or the control system of your choice.
I am always happy to discuss how to best implement any of the materials that I have created.
Every show's listing here has a button at the bottom: Request Invoice for Media.
In a hurry? Invoice request forms for every show are here: Get an Invoice.
Ask me ordinary questions or hit me for advice here: Inquiries.
If you have only a modest skill level with theatre technology, please review this brief video-tutorial on how to get more from projections onstage, especially in regard to your stage lights and cyc placement.