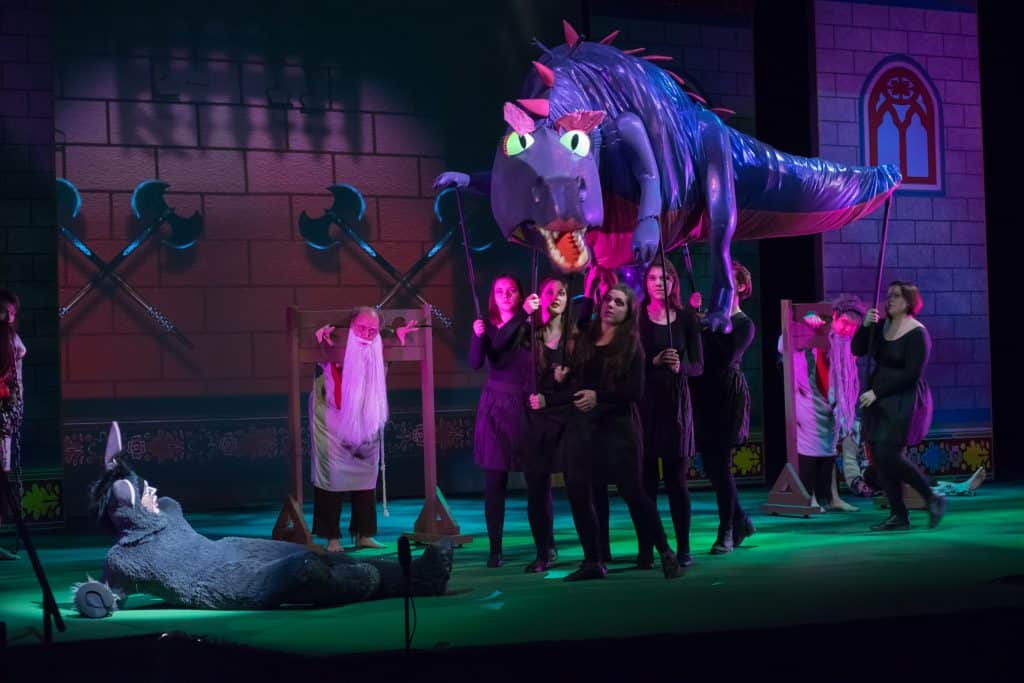 Projection media for Shrek the Musical
Rental media is available quickly after payment is complete. This allows you to make choices in your staging and other scenery in response to what the media can do. Please provide the dates of the production and the name of the presenting institution. The standard agreement assumes the show will be presented with audience for no more than three weeks. You may rehearse with media for longer if you like. For most media, you are welcome to edit or rearrange things to suit your needs. There are often elements that can be added or rearranged by your choice. Instructions and cuing guides are included.
This media includes animated transitions and other effects.
It includes optional scenic elements which some companies rely on, and others provide themselves as physical scenery.
It begins with a book-sequence that runs well along with the live actors.
This media has been used very successfully in live performance.
This media is delivered in PowerPoint format.
Shrek's swamp can be played with an empty stage, or it also works fine for companies who add their own outhouse or cabin.
Farquaad's castle has animated flags, and a few cheesy gags that are appropriate for the show.
Many of the outdoor transitions include animated pans from place to place.
There are notes for each slide advising on cue placement and implementation with scenery.
Sunsets are very important in this show.
The media provides a cave for Fiona. It also has an optional barn and tower.
The lava bridge can be played on an empty stage in front of the screen.
The dungeon has several settings included.
Fiona's tower consistently has pretty blue fog blowing around it.
Fiona's tower is optional. Simple instructions tell you how to add it or leave it out.
Shrek can chop the chain for the portcullis and drop it using just this media. Instructions are included in the slide.
There are two variations of the full moon for Fiona's first ogre appearance, depending on your projector installation.
The stained glass window shattering is included.
This barn can be included or removed, depending on whether or not you want to build the set prop.
These projections do an excellent job of declaring time-of-day, in strong support of the the actors and the story being told.
A simple electronic invoice is sent, and a link to the download is provided soon after.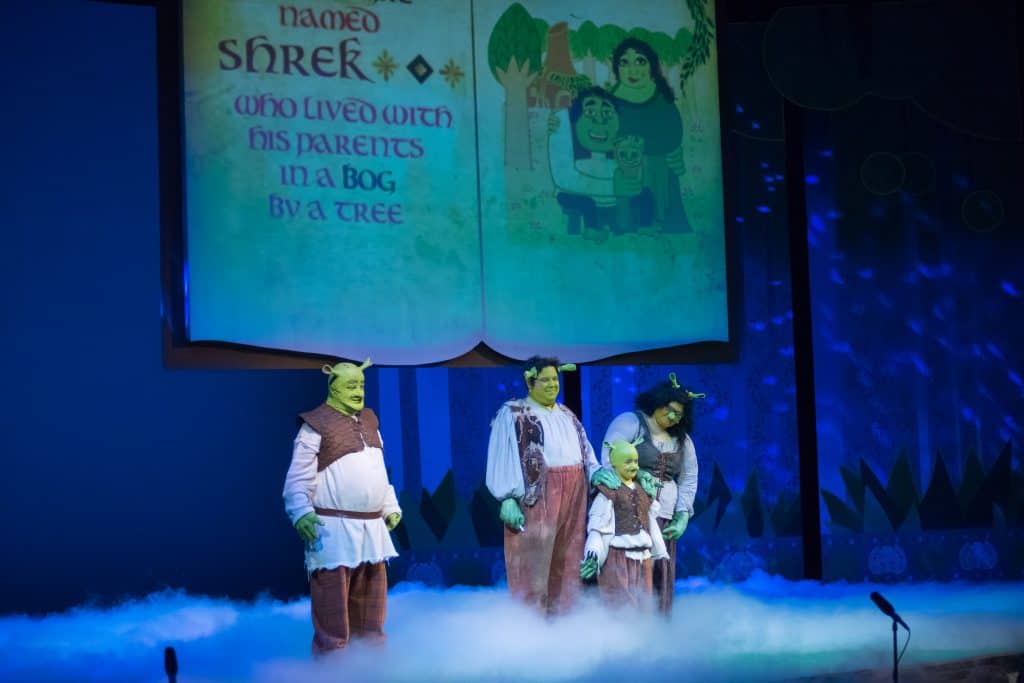 When the production was originally produced, the book was a separate screen that floated. This media has been moved to the main screen in this media.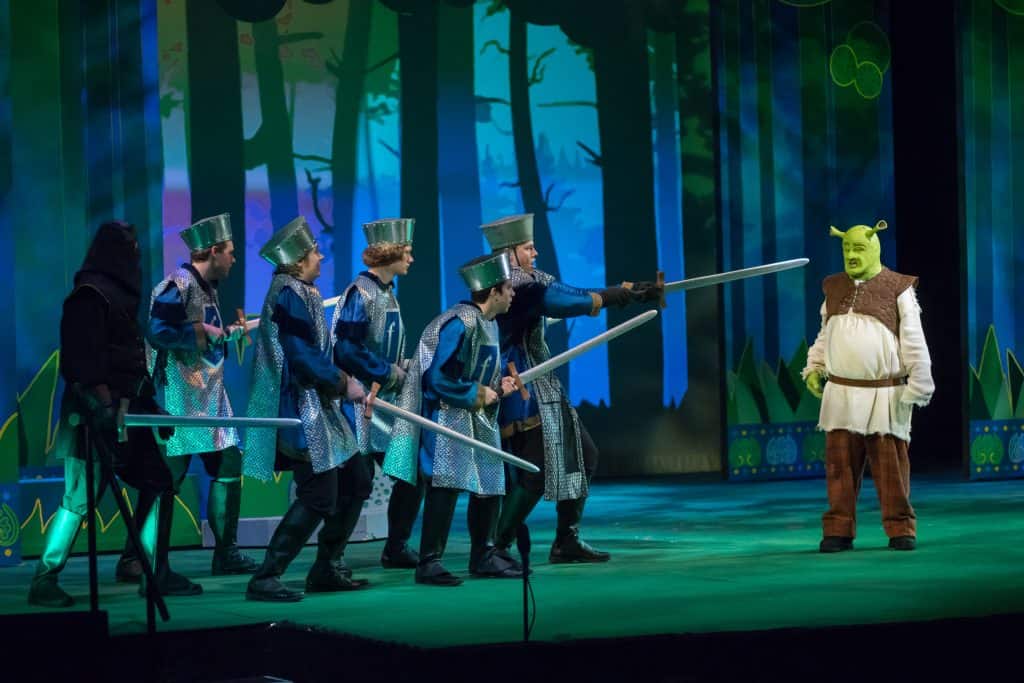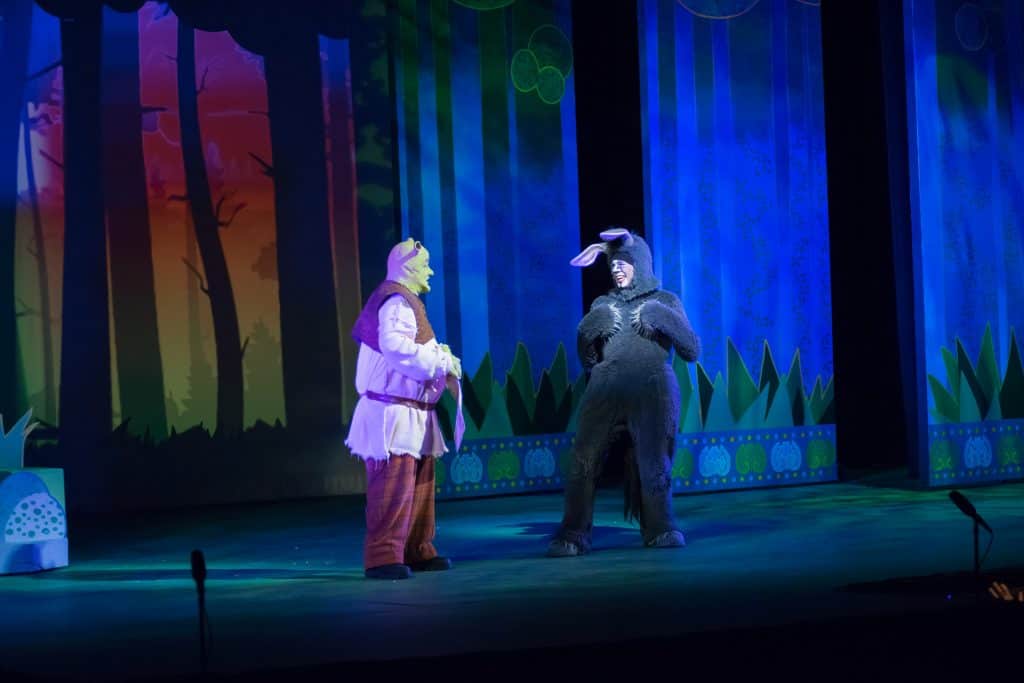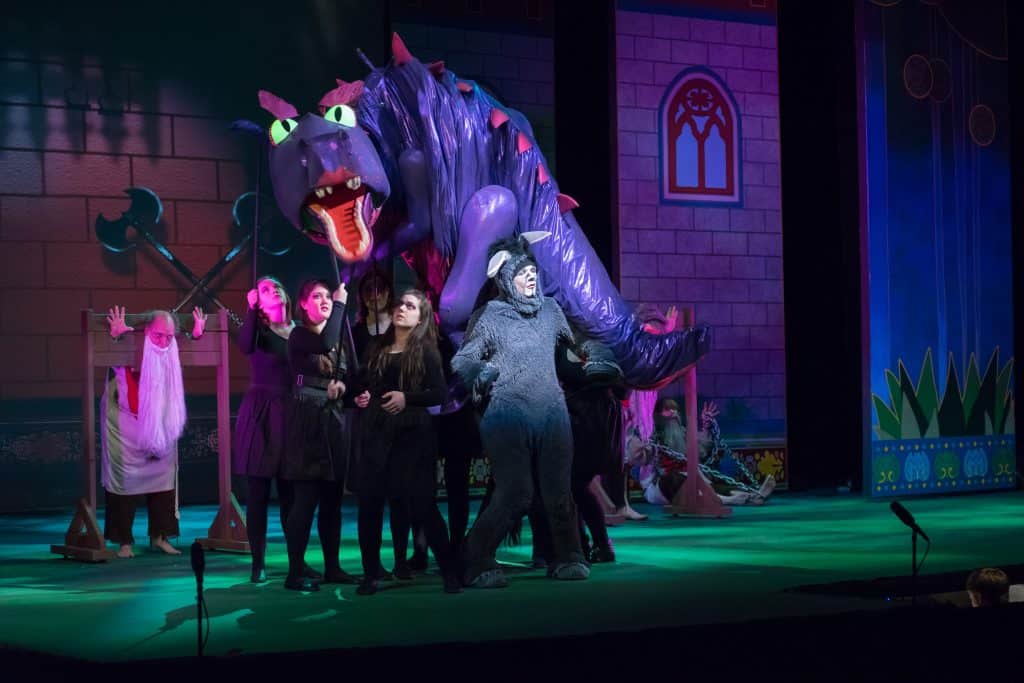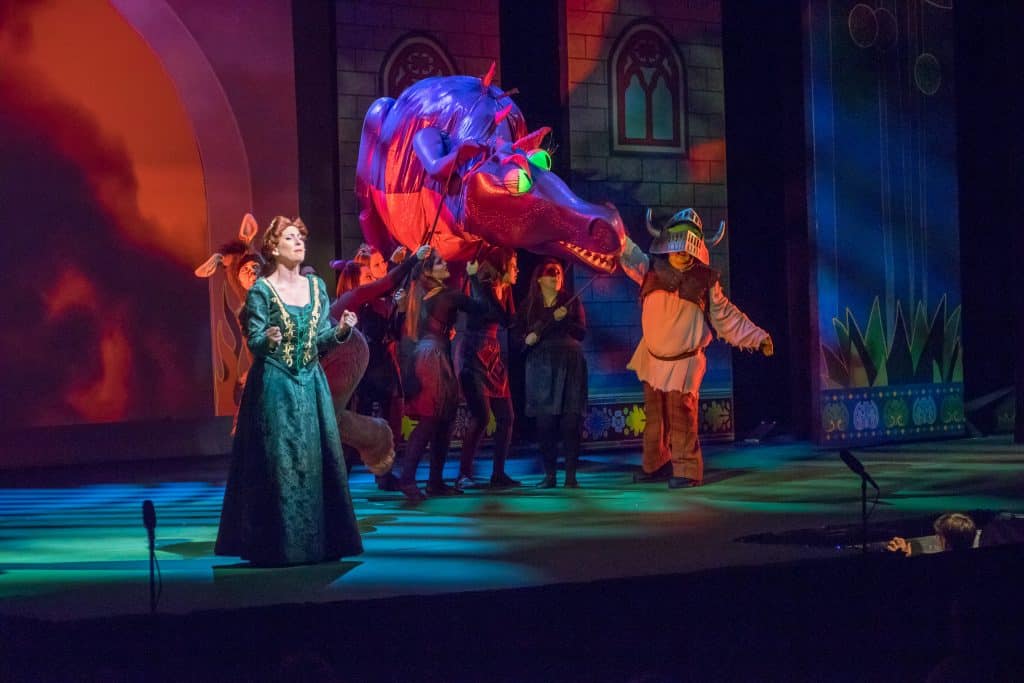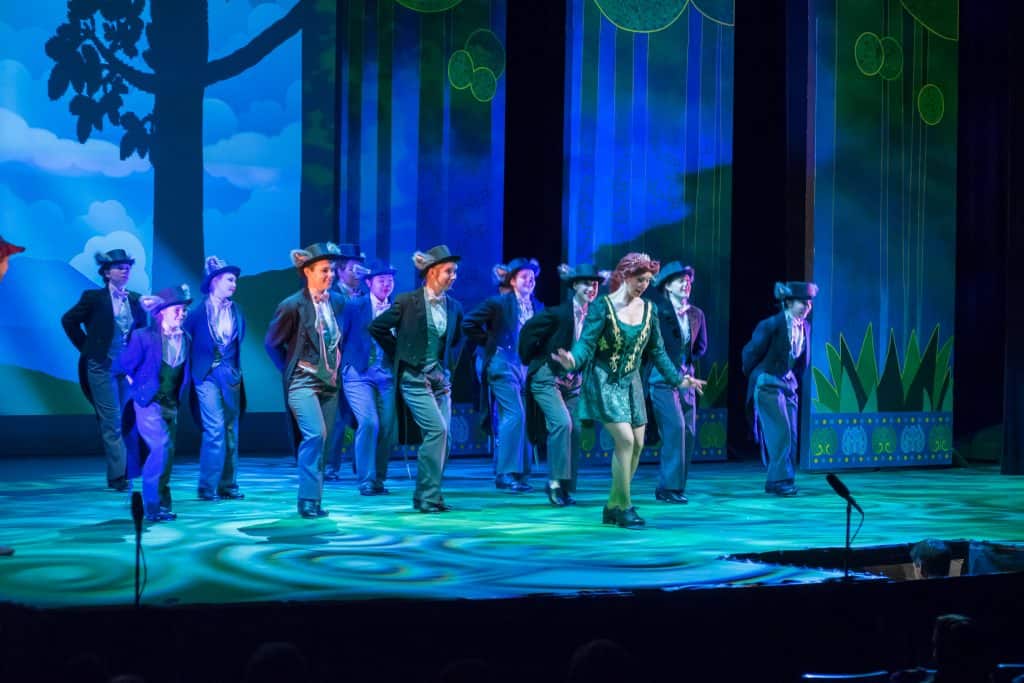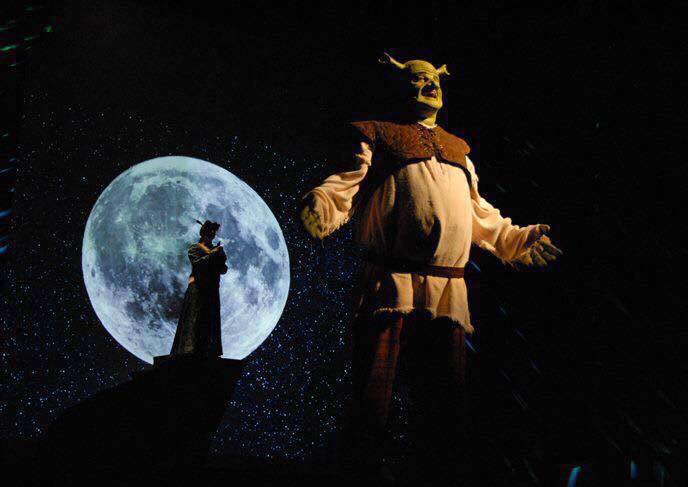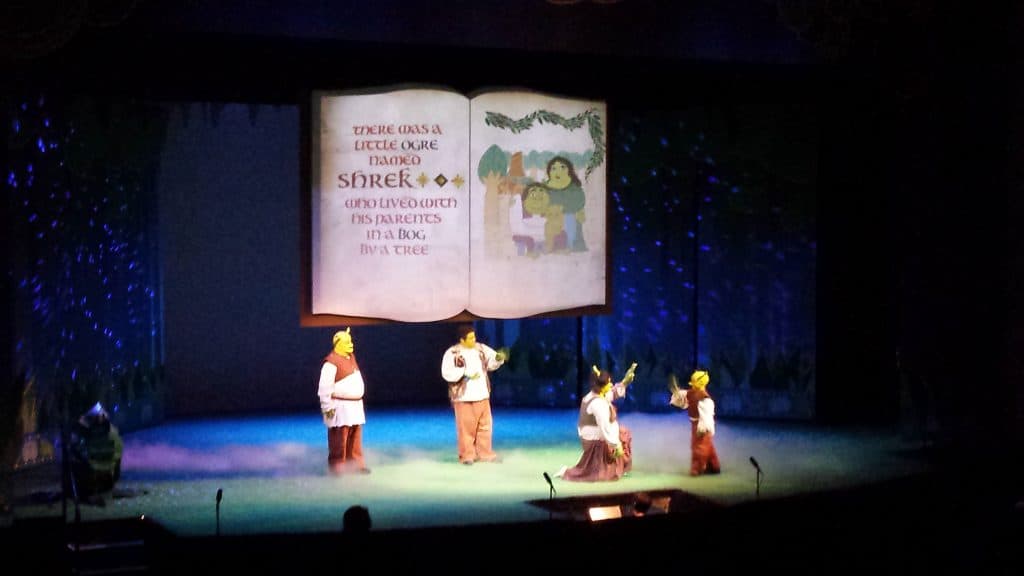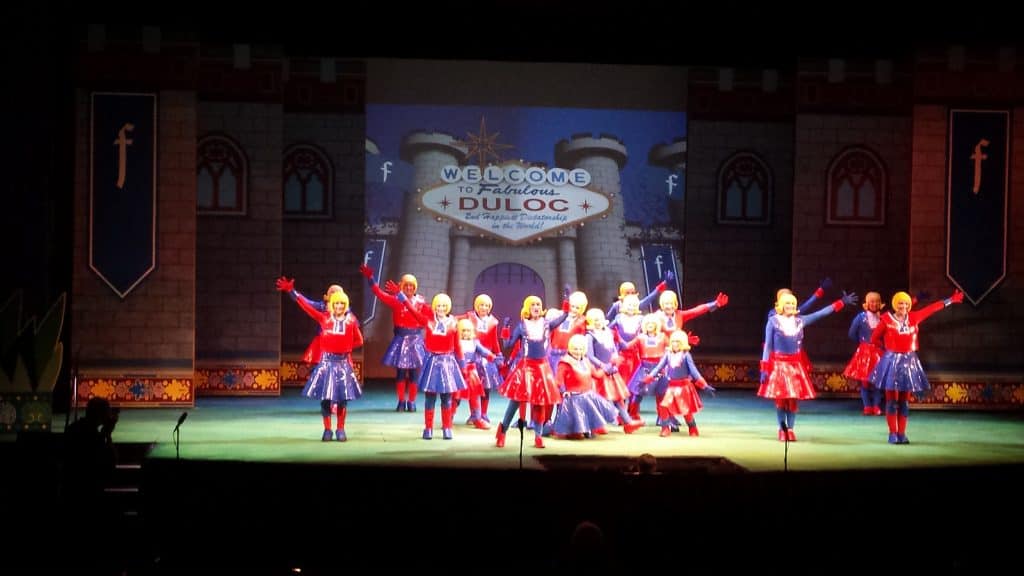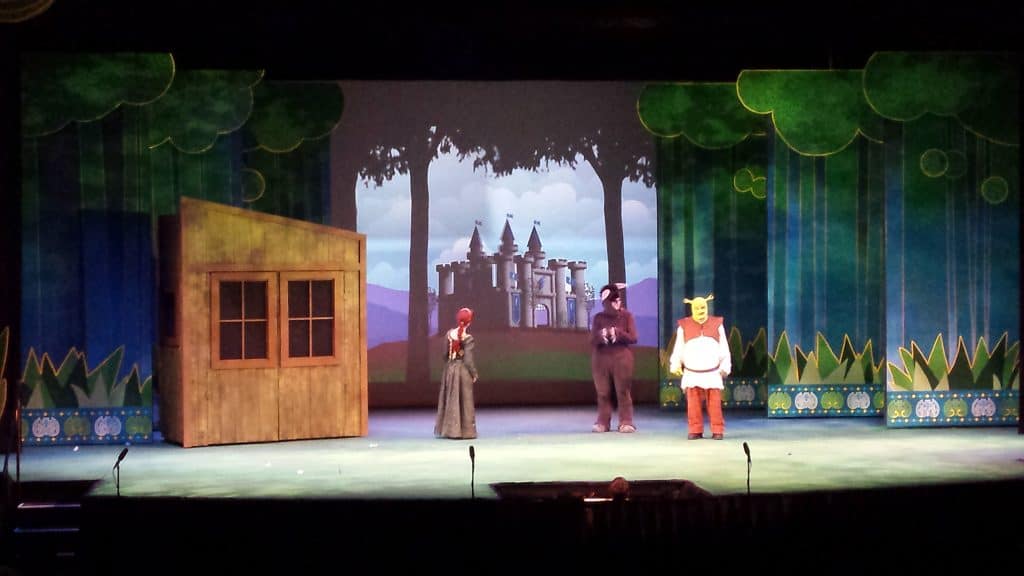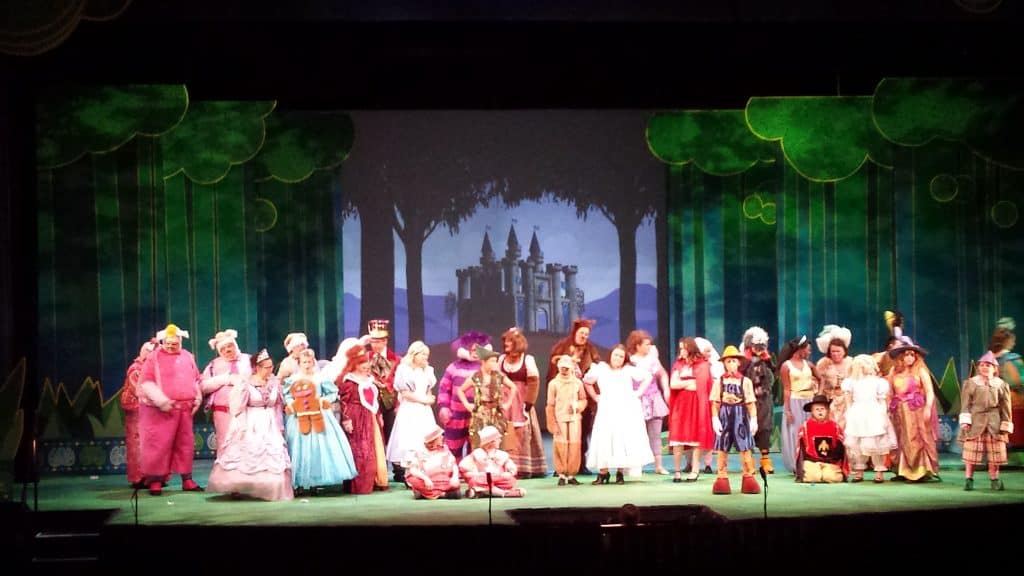 Current Rental Price: $600.00 Request Invoice for Media