Rental media is available quickly after payment is complete. This allows you to make choices in your staging and other scenery in response to what the media can do. Please provide the dates of the production and the name of the presenting institution. The standard agreement assumes the show will be presented with audience for no more than three weeks. You may rehearse with media for longer if you like. For most media, you are welcome to edit or rearrange things to suit your needs. There are often elements that can be added or rearranged by your choice. Instructions and cuing guides are included.
The scenic projections for Sylvia were originally created for the production at Auburn University in Alabama. The media was based on magazine cover art from various editions of The New Yorker. It is static images during the scenes, but in between scenes, each image is whimsically rendered as a series of line-strokes and brush-strokes. The rendering and un-rendering of each scene, coupled with music, is engaging and interesting for the audience, allowing a comfortable amount of time for the actors to change costumes and move minimal set pieces.
The media has been adapted to work well on a single cyclorama or screen, rather than the layered, shaped screen that was used in the original application of this media. You can see that show's portfolio listing here.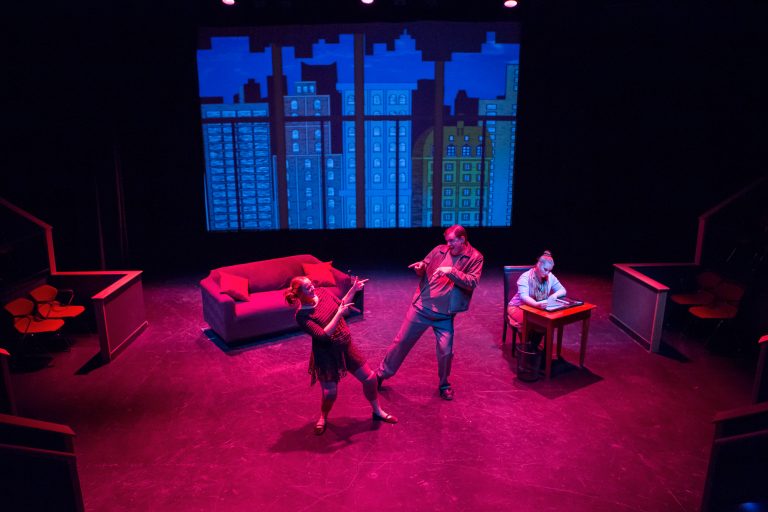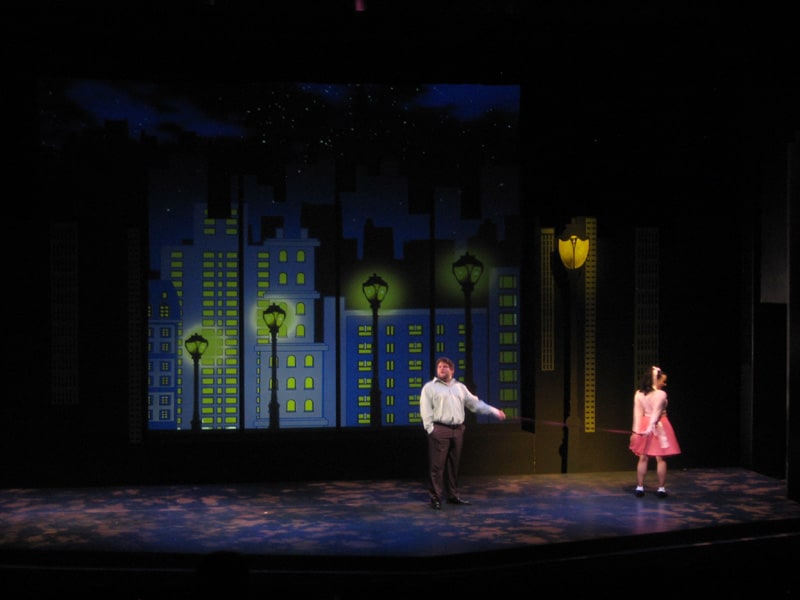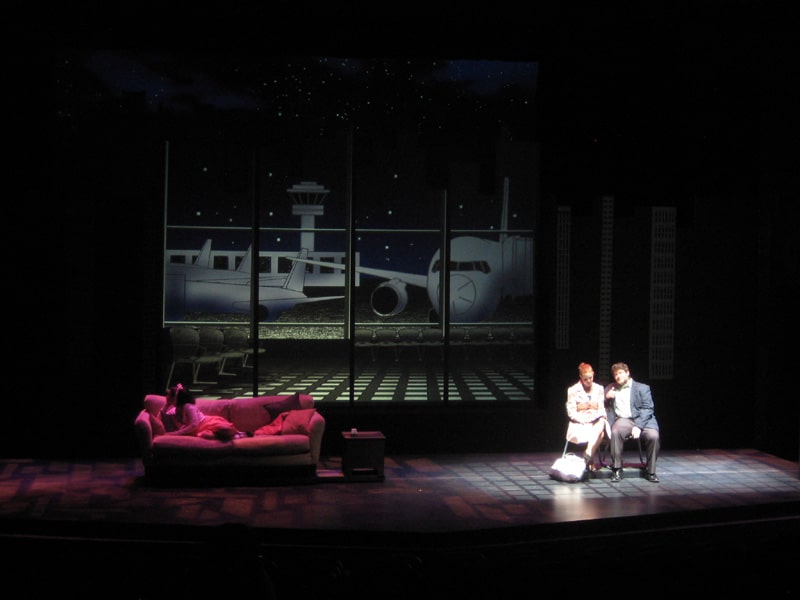 The clips below are from the production in Alabama. They demonstrate the type of animation used in the media. The screen used in this production was broken up into four-foot wide panels of framed rear-projection screen.
Current Rental Price: $400.00 Request Invoice for Media