Rental media is available quickly after payment is complete. This allows you to make choices in your staging and other scenery in response to what the media can do. Please provide the dates of the production and the name of the presenting institution. The standard agreement assumes the show will be presented with audience for no more than three weeks. You may rehearse with media for longer if you like. For most media, you are welcome to edit or rearrange things to suit your needs. There are often elements that can be added or rearranged by your choice. Instructions and cuing guides are included.
This content was originally created as a series of small, muslin drops. They were all preset on a small stage. At the beginning of each scene, the actors would remove one drop, revealing the next setting, until, finally, a crypt with doors was revealed.
These images are available as projection media. They are still images with animated transitions that emulate soft, painted drops. The animations can easily be modified or replaced.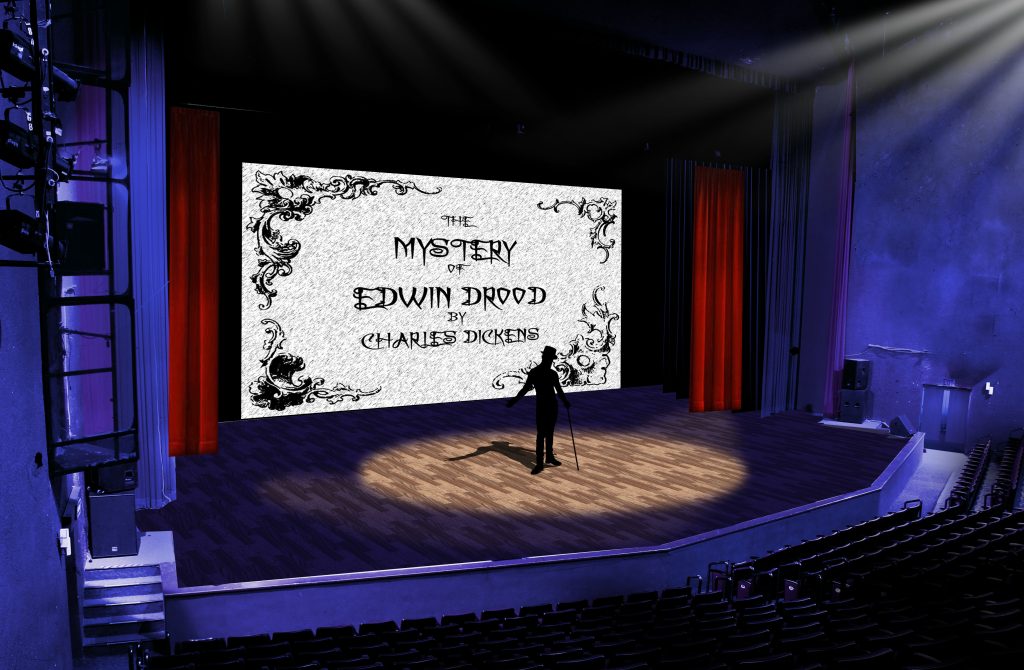 The original drops were fabric: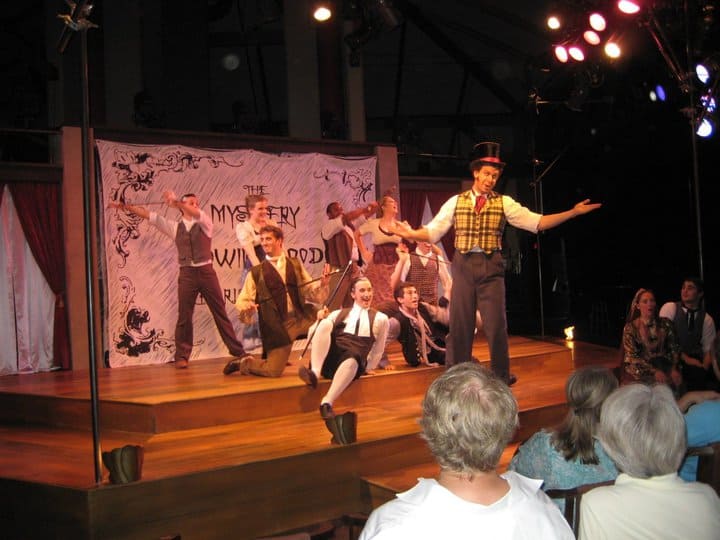 Projected Media Demo:
Current Rental Price: $300.00 Request Invoice for Media