Below is documentation of the set design for this show. If you are here specifically looking for the scenic projections, the rentable media can be viewed at this link.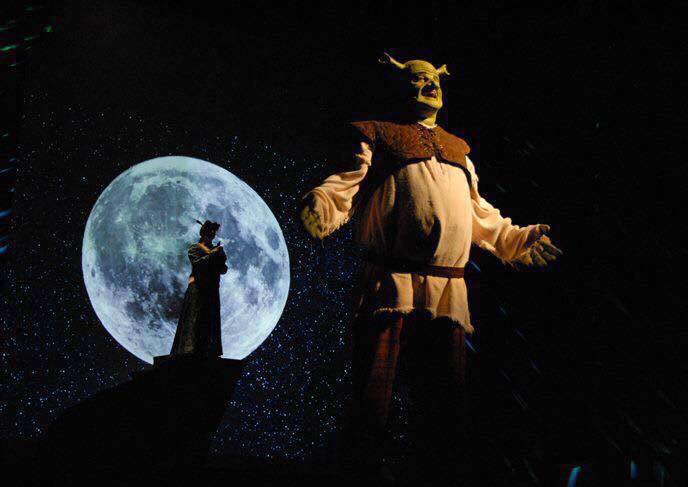 As always, the Educational Theatre Collaborative put a huge number of people on stage. Every January for over twenty years, this company has put up a spectacle with high production values and community-based cast that often exceeds one hundred people.
With so many people on stage, the set went almost all the way to the back wall. This projection installation upstage had to accomodate a very short throw-distance onto a rear-projection cyc, creating a very large image. There was no unlit buffer zone in front of the cyc. The actors frequently went right up to it. Media had to be high-contrast, and bright. There was also a cutout book-shape that flew in downstage, that had to be animated with projections, to follow along with the narrative early in the show.
In addition, with so many in the cast, tech had to be efficient and fluid.
This installation included four ultra-short throw projectors mounted in a rectangular arrangement. Their fields overlapped about four feet. They were controlled by a Dataton Watchout system, which allowed us to blend them together nearly seamlessly, and to use them together as a single projector field. We had a fifth projector, with a more standard throw, shooting from a front-of-house position that was focused on the book.
The media included wide panoramic images that were slid left and right throughout the show, as we journeyed here and there throughout the kingdom of Far Far Away. The sun, moon, clouds etc. were on separate layers that rose and fell and moved around to indicate time of day. On top of all of this were animated bluebirds, rolling fog and smoke, flames, and a long list of digital architecture and props.
This media is available for rent.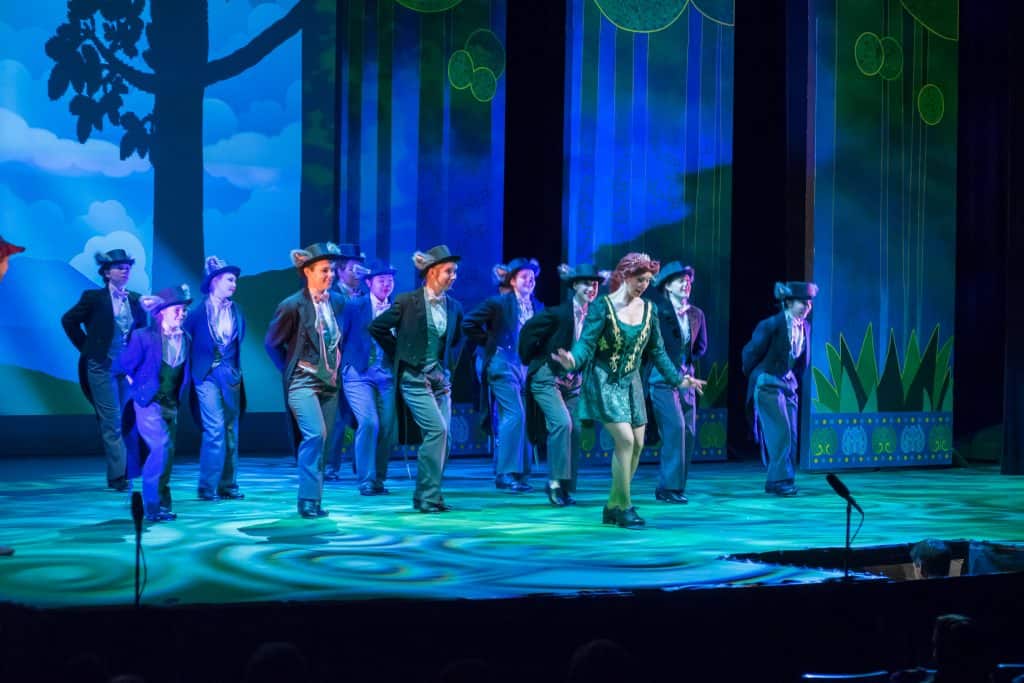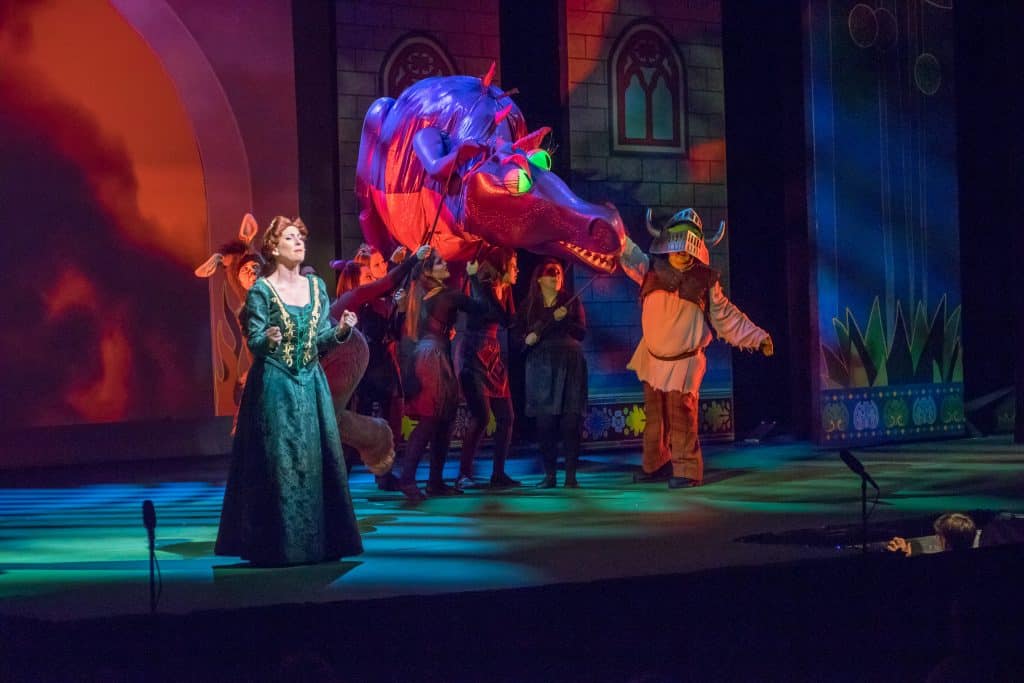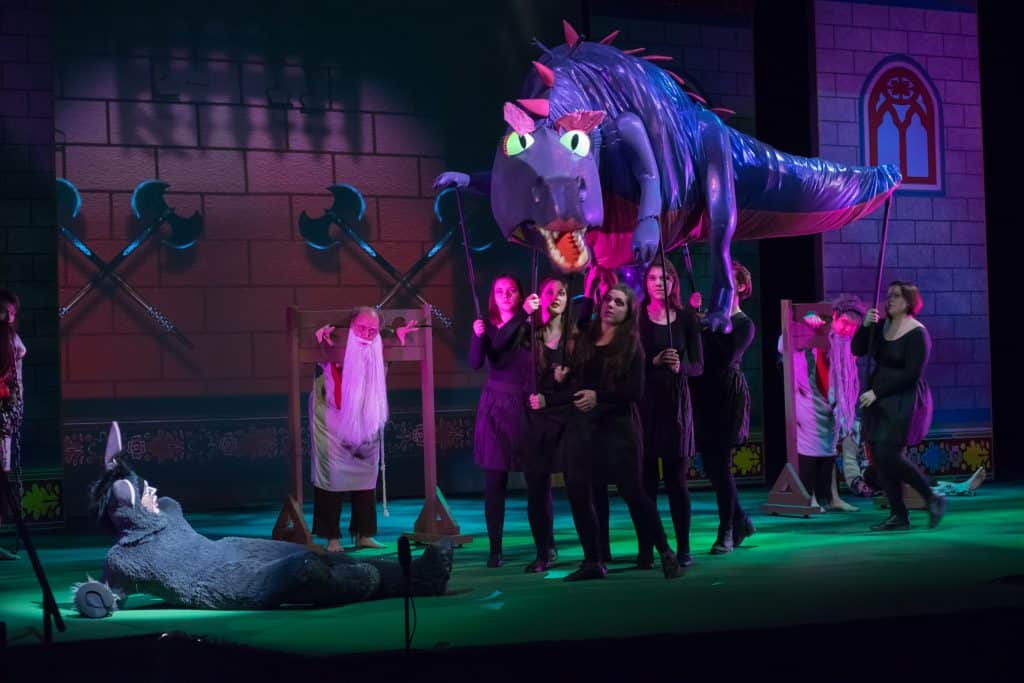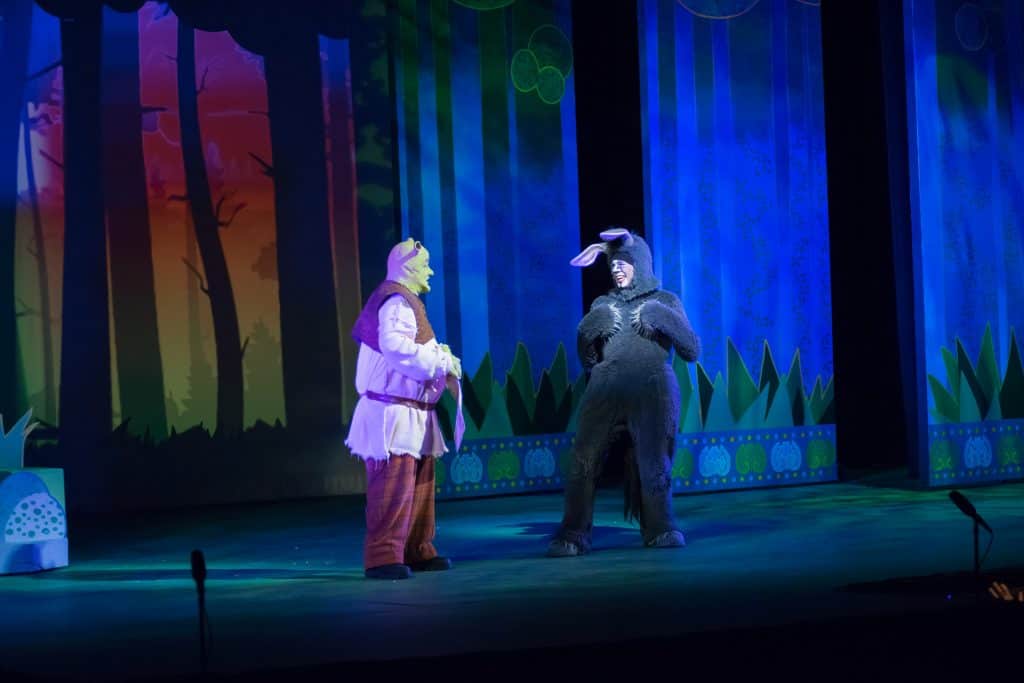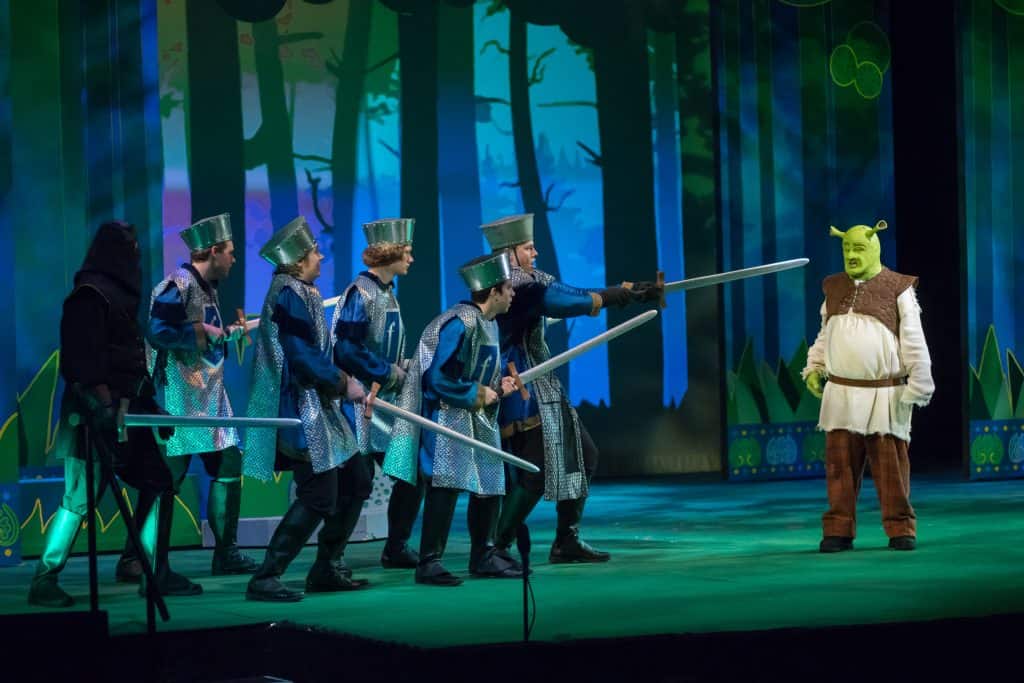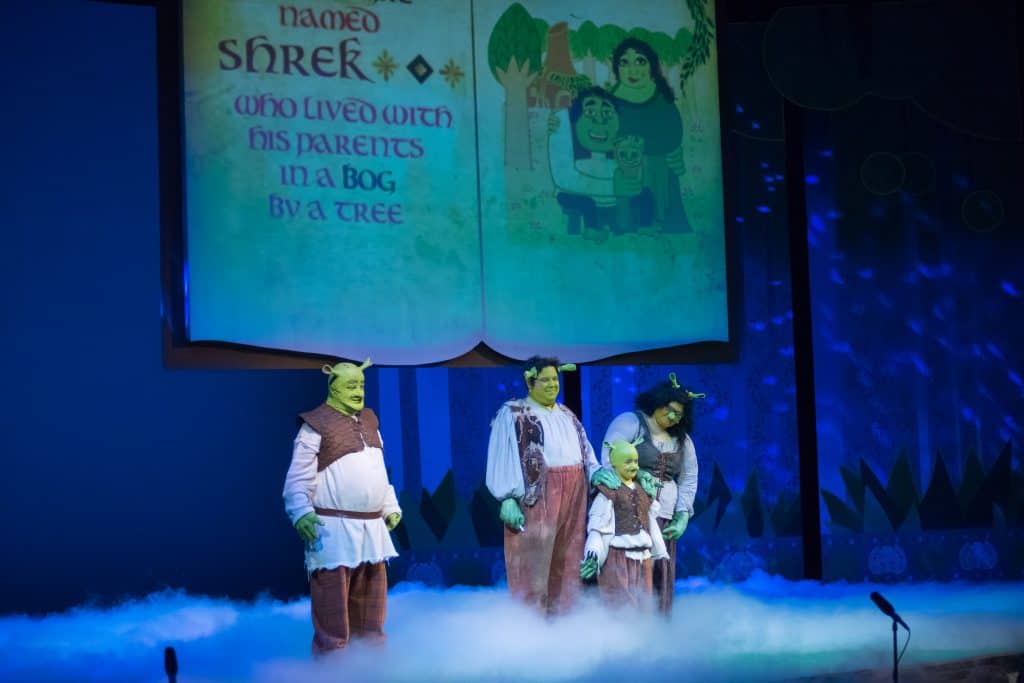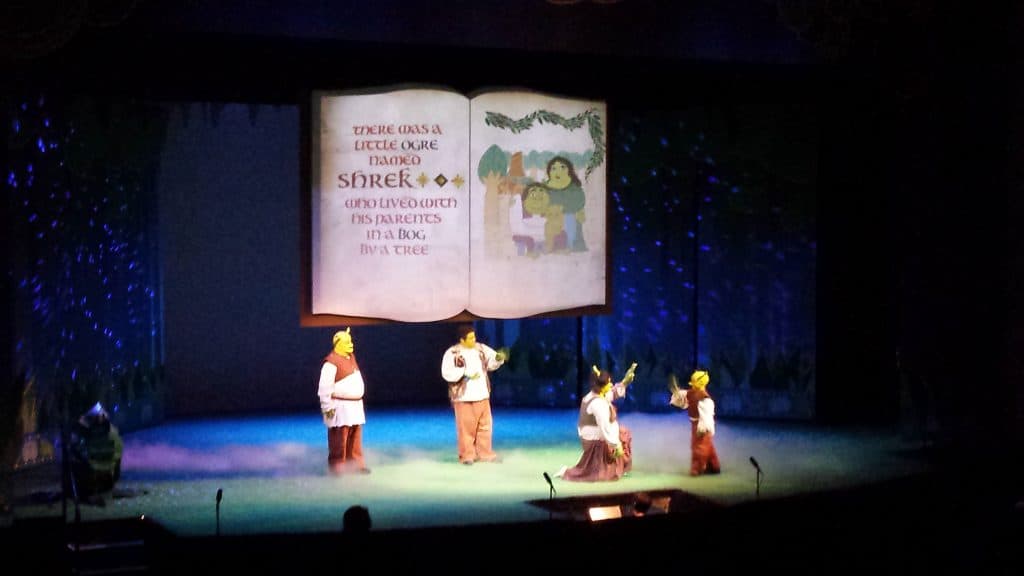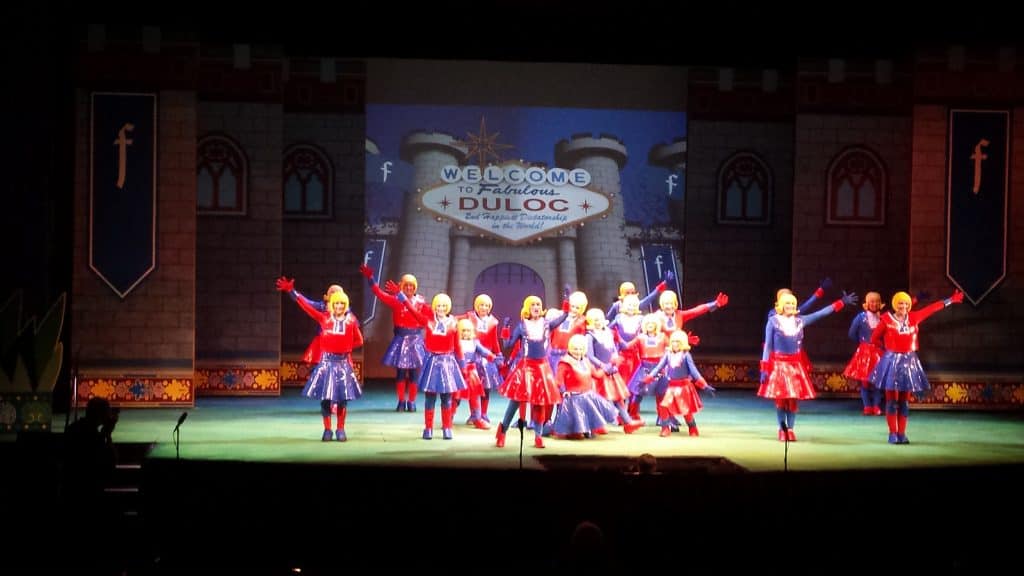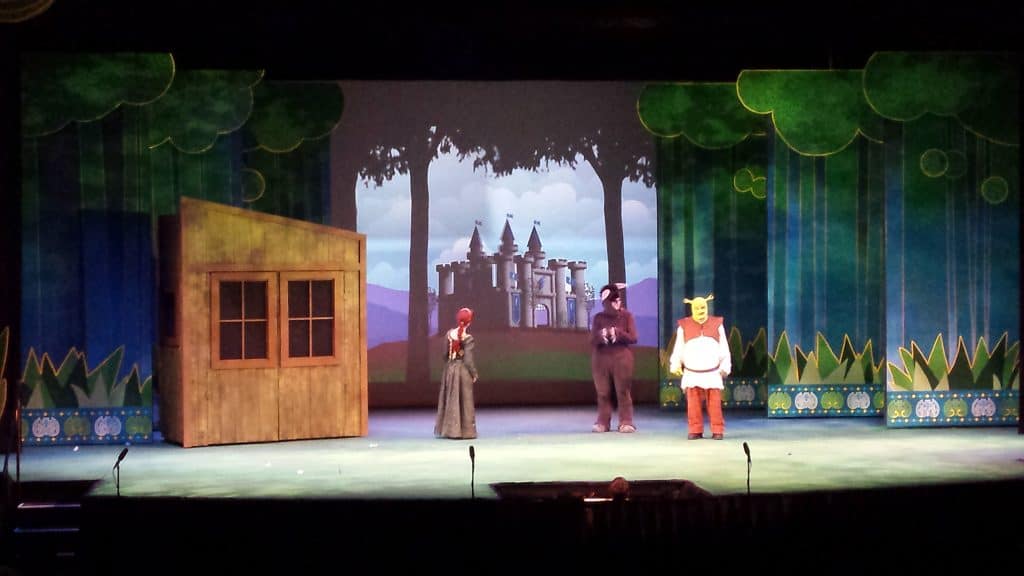 The reel below is cobbled together from a few video snippets that were made as a part of the tech process. They were created typically to capture timing, so that I could edit media to mesh with the other production elements.