Completely browser-based, no installation required.
This light lab emulates the experience of building cues on a lighting console. It combines the experiential lessons from the other light labs on this site, and then raises the bar. In addition to a huge range of controls, the lab allows cues to be recorded and delivered by email to multiple recipients.
This lab requires extra upkeep and back-end resources. It is not available through a creative commons license, but is being kept very affordable and easy to subscribe to. Mentor subscriptions allow up to 21 individuals at once to be registered. Registration can be found here.
A sample set of exercises based on this lab is available here.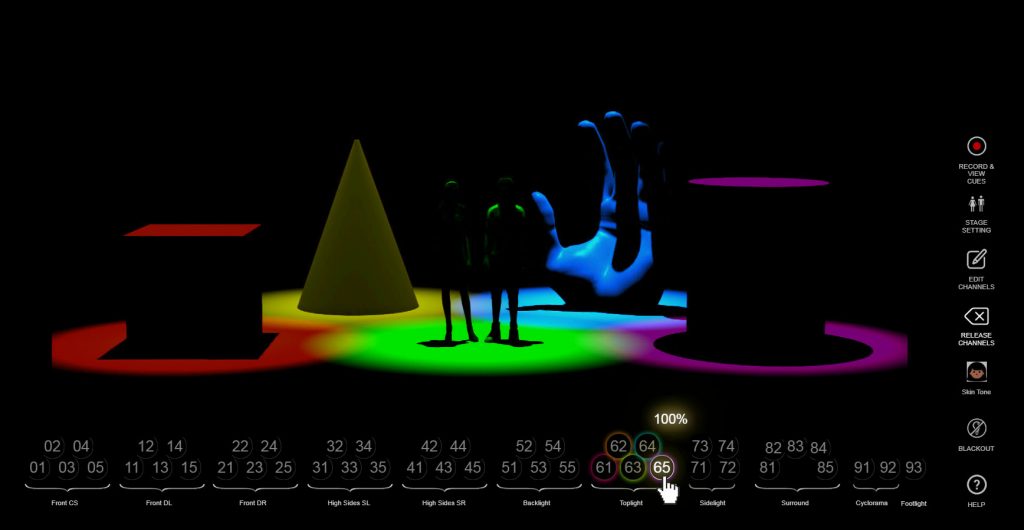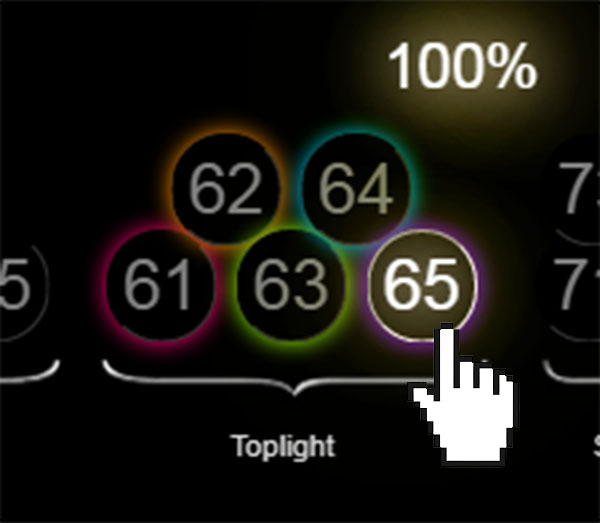 The exploration of this lab promotes literacy in the creation of lighting cues and in applying light to a stage.
There are a total of forty-seven different channels controlling lights that are focused on this virtual stage.
Each channel has complete RGB mixing control, with any color, saturation, or brightness.
Click on a channel, or click on the group label of a channel. Then click "edit channels."
Build cues, then click the "record" button. This opens a simple interface for setting timings and notes, reviewing cues, and delivery.