Sixty different countries from every continent, except Antarctica, have participated in the Exhibition of Countries and Regions at the Prague Quadrennial for 2019. This means that each nation or region has a large space allocated to them within the Industrial Palace to express something about design for performance or space in a way that represents their culture.
Each country finds their own distinct interpretation for these exhibits. For the 2019 event, the United States opted for an installation that is contemplative, with quiet interaction. The exhibit was designed by Paige Willson, Ellen Doyle, Erich Keil, and Clint Allen, a team of visual, sound, and lighting designers. It addresses the division of our world by both real and invented boundaries.
Philosophical principles of design etched into a beveled platform make the foundation. A central column has an illuminated core. It shines through cut-out words making up the outer core. The text is made up of words from influential designers from the collective past of all of our cultures. These are written in all of the languages of the world. More text on the principles of design is painted on fragments of acrylic placed around the perimeter. These broken-looking tablets are in the shapes of the regions of the United States. The center of the exhibit periodically speaks aloud in a human voice, saying the words, "Transformation," "Memory," "Wisdom," "Intuition," and "Experience."
In each corner, a large touch- screen allows attendees to explore the broad range of design styles and methods employed by featured designers from the United States. The intention was to represent both the finest artistic work in the past four years in the U.S. as well as capturing the "cultural DNA" of each artist.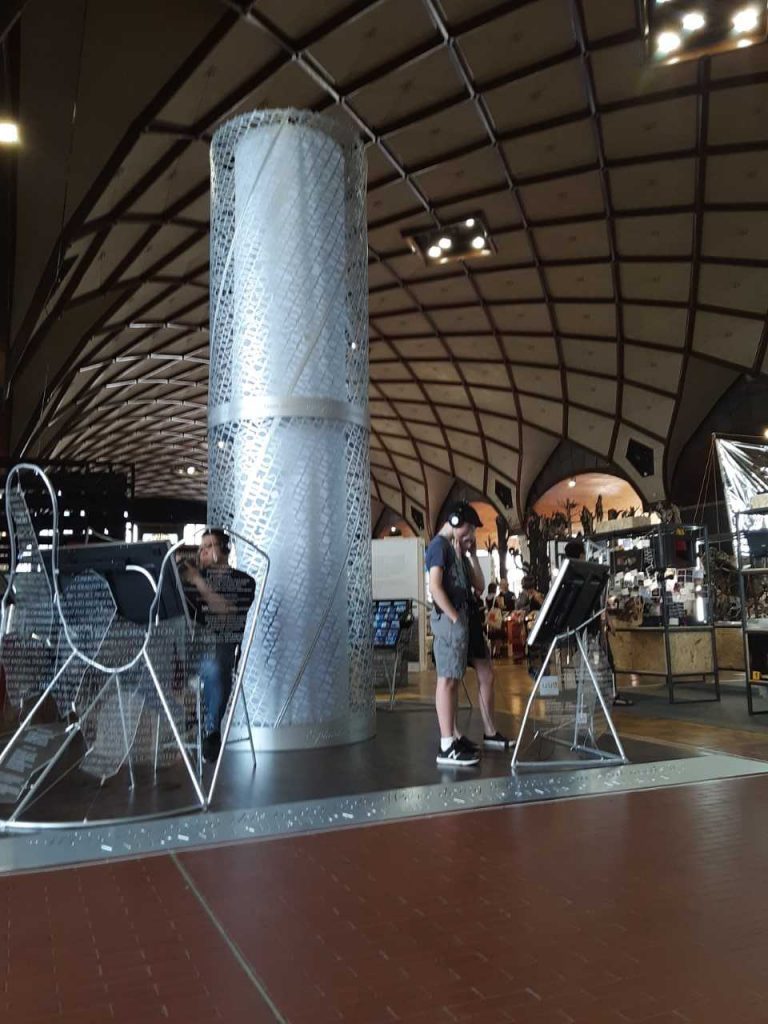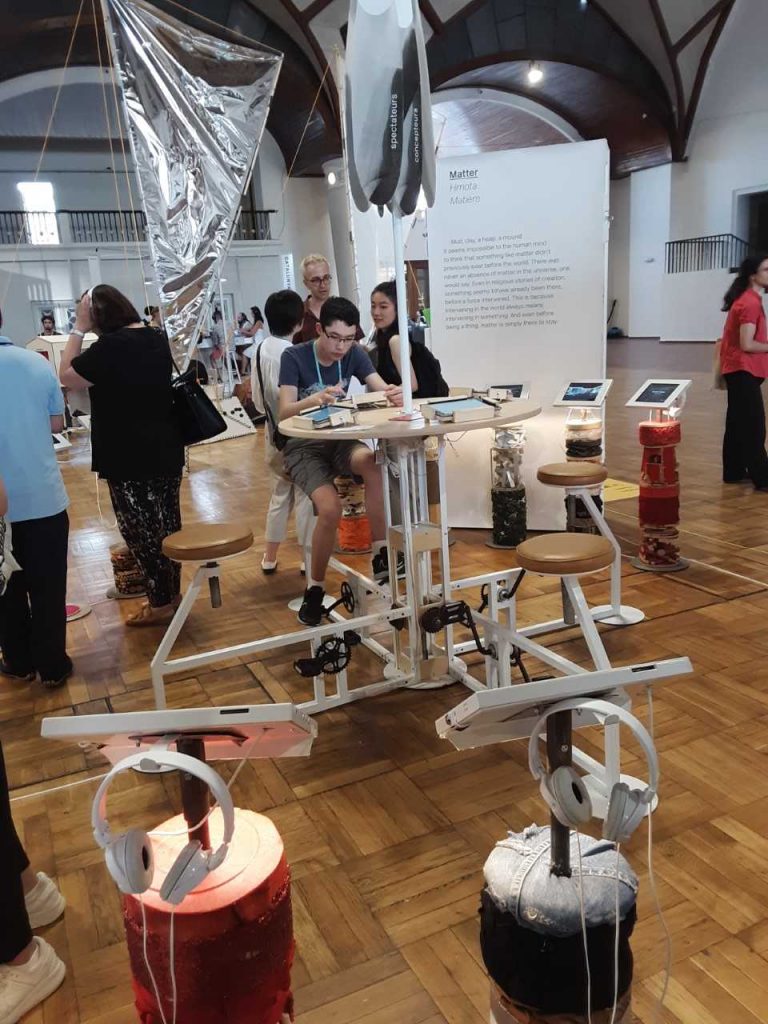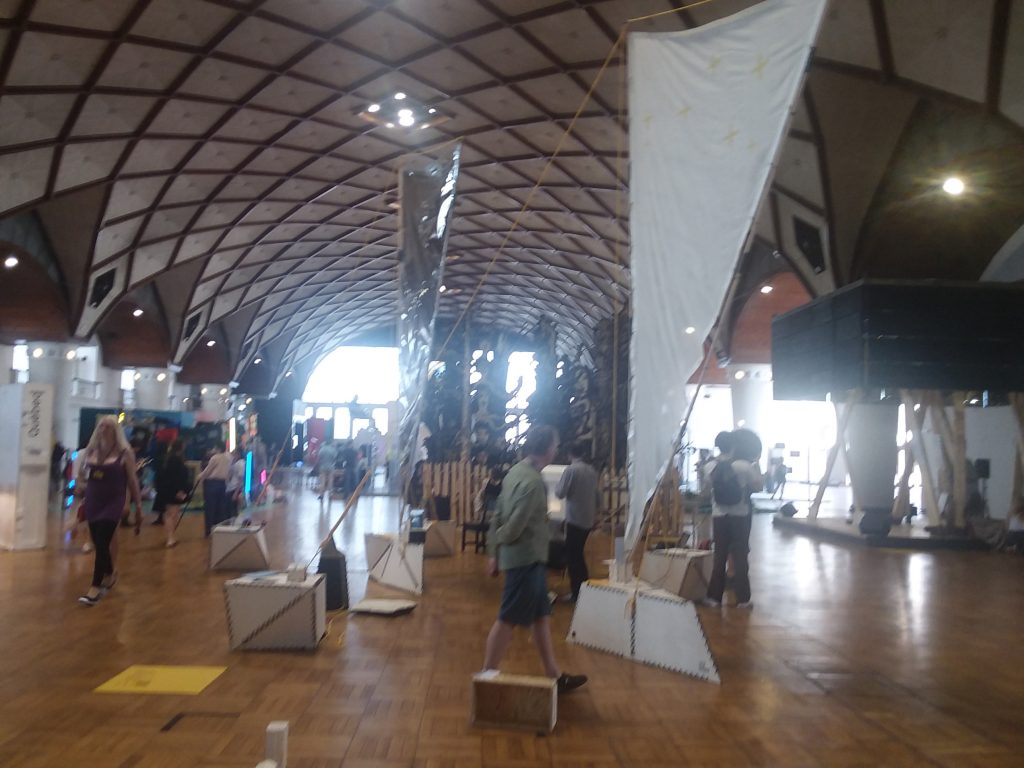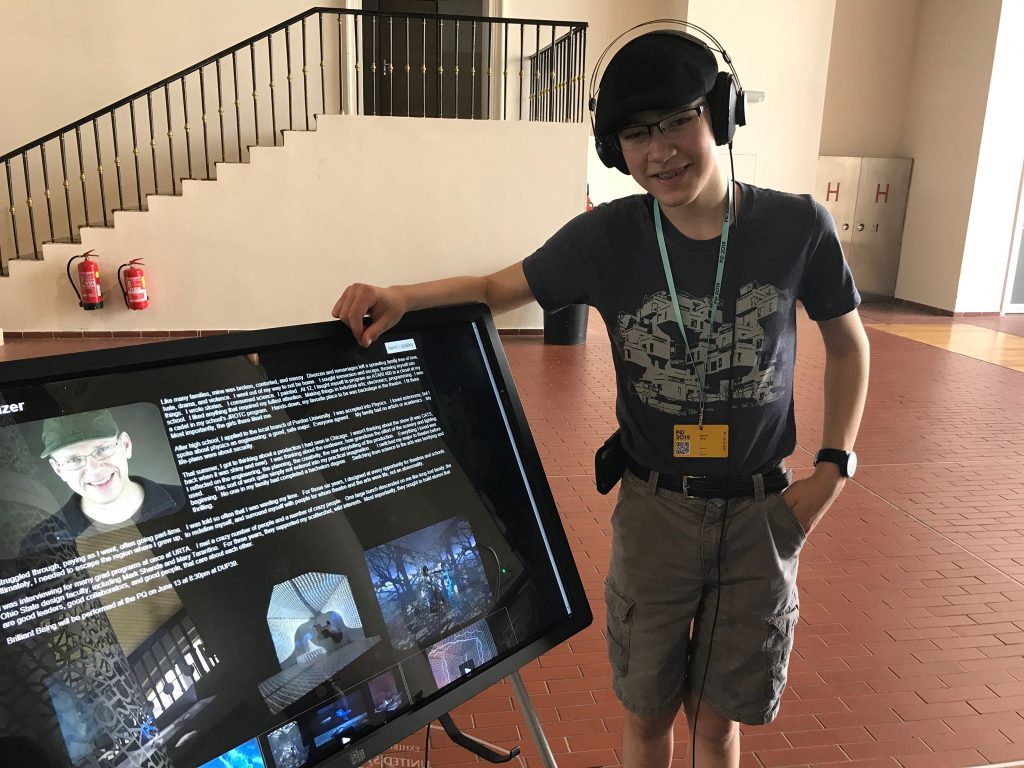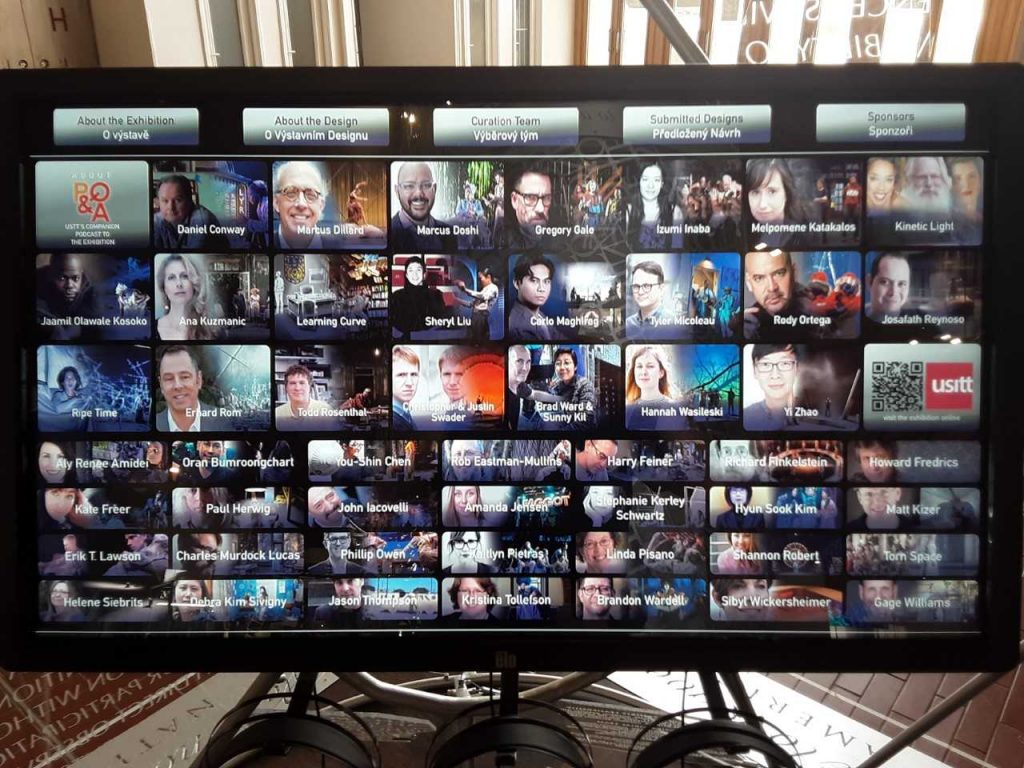 About the Design
The article below includes more information on the design of the installation.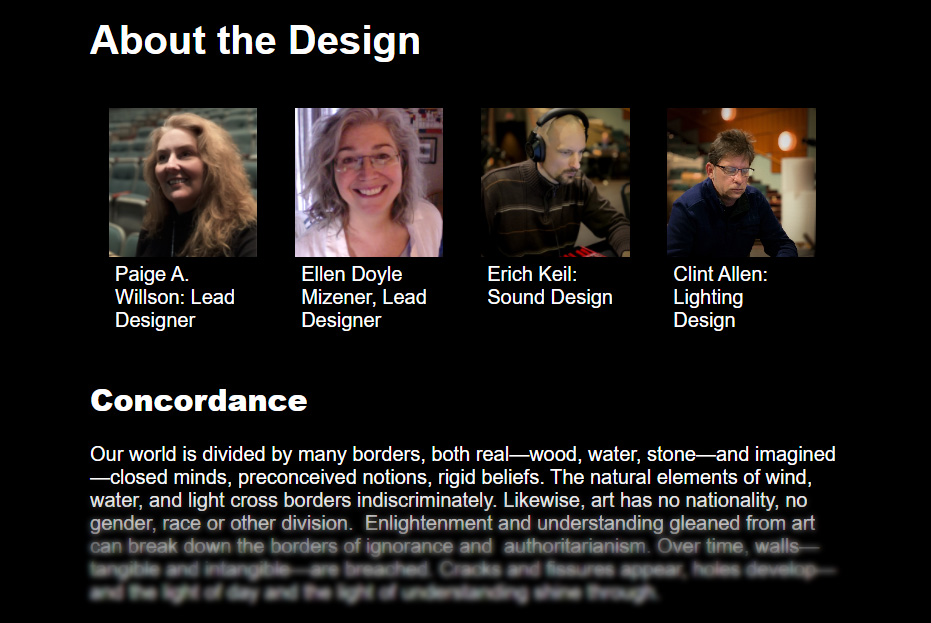 About the Exhibition
The link below is to an article on the curation of the exhibition.
About the construction
The installation was built by the University at Buffalo Department of Theatre and Dance, overseen by technical director Jonathan Shimon. USITT published an article on this process earlier this year: