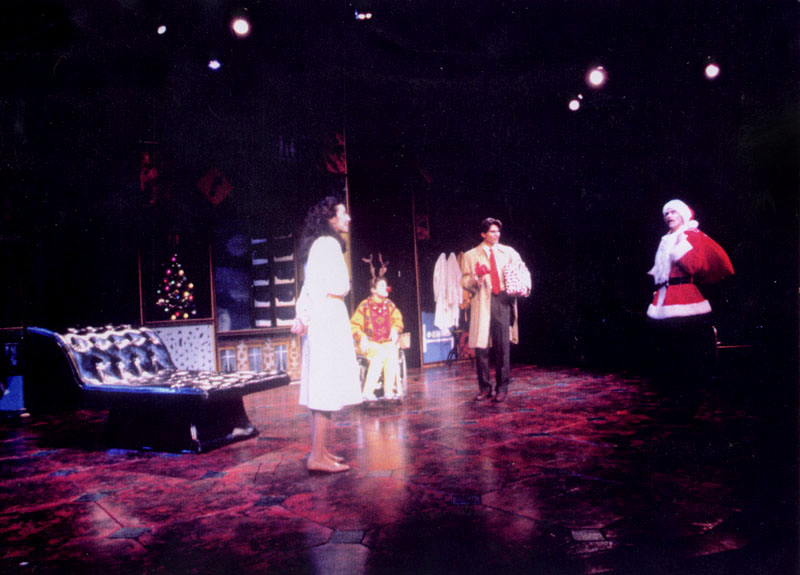 The director began our discussions by giving me this image, It is a painting by Renee Magritte, titled On the Threshold of Liberty. She wasn't certain why it spoke to her about the show, but she was very interested in seeing the design devlop out of it. She also wanted the show to be very slick, polished, and clean, "like an art museum."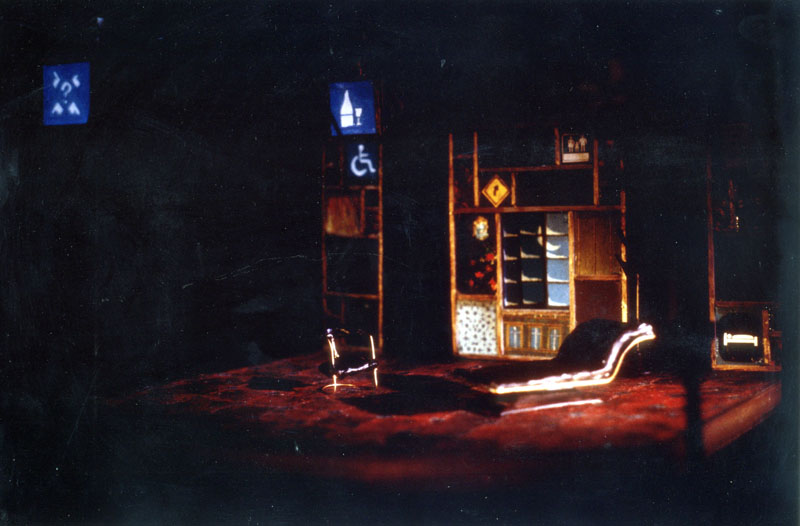 The scenic model in ¼" scale.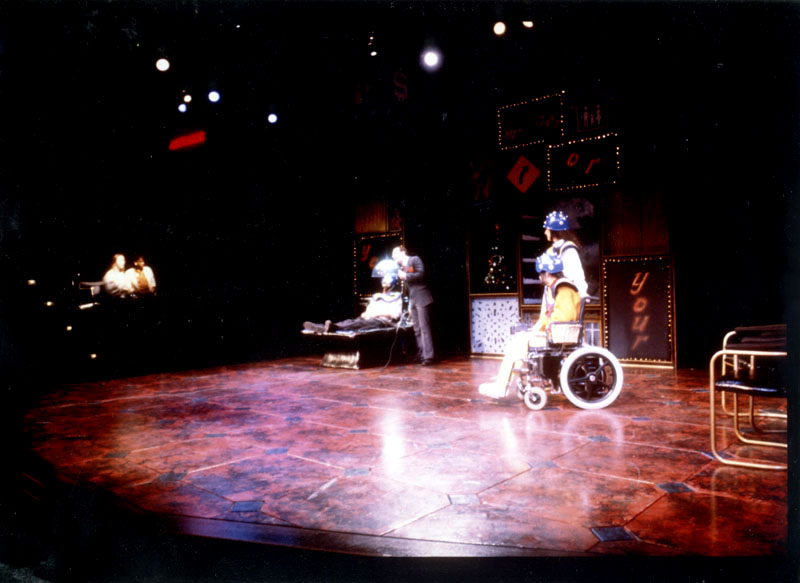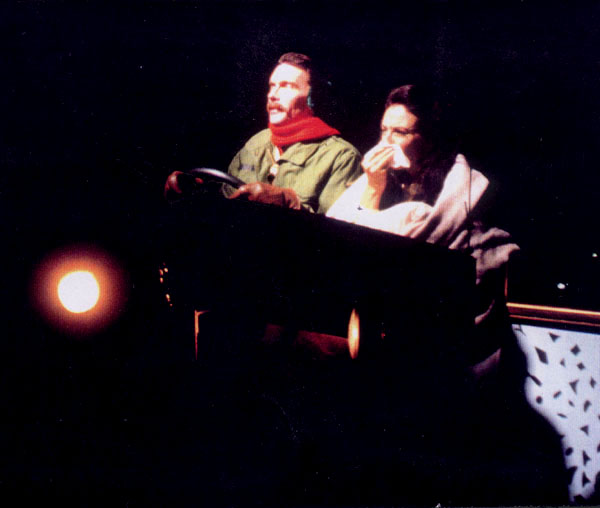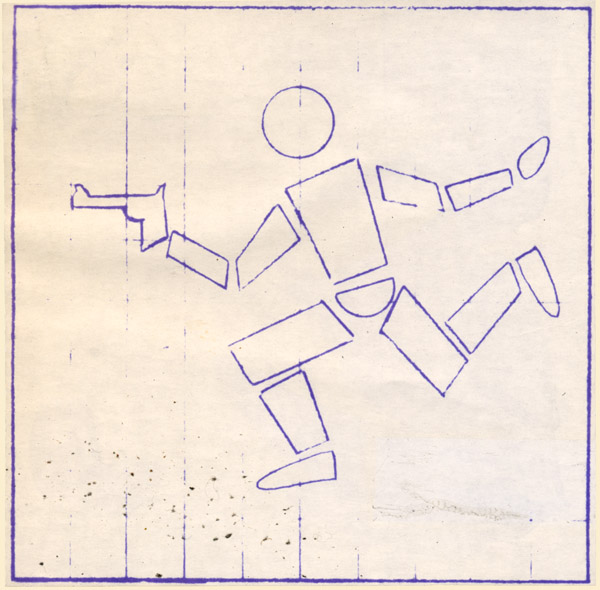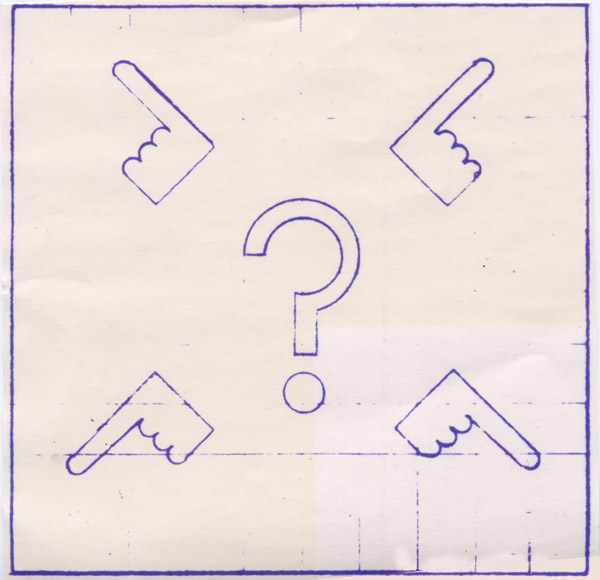 At each of the four corners of the playing space, a wood-framed cube floated, with each side displaying a white-on-safety-blue sign. Here are two of them. They all were related to the show conceptually, though they served no direct function in the show visually. From each cube, a set prop could descend. A telephone, a TV camera, a computer terminal, and a game-show device all descended, controlled from backstage.