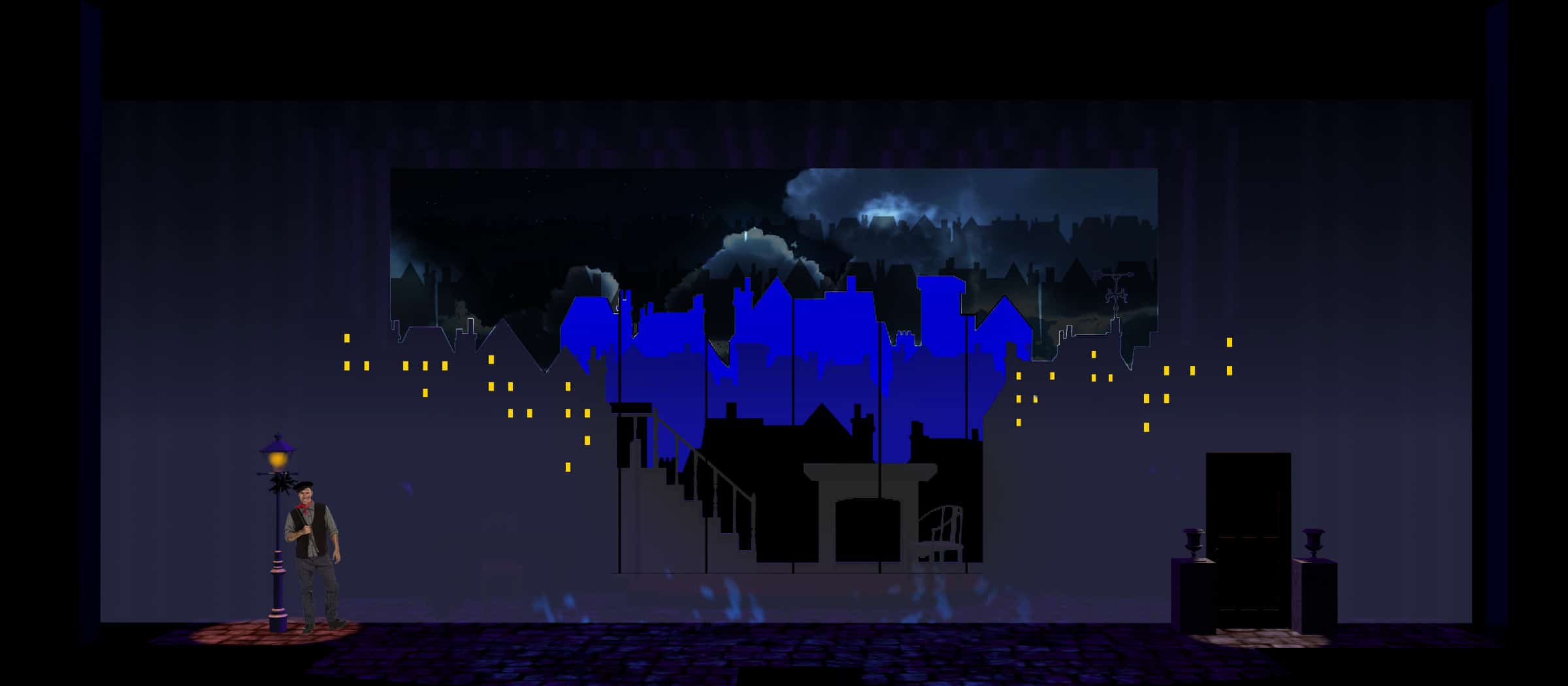 Top of show. A white scrim is in downstage creating a haze effect. A sky is visible over rooftops. In this rendering are a variety of elements including shaped two-dimensional rooftops with illuminated windows; a shaped rear-projection screen; more projections across the back of the space, a movable front-door unit; a movable, battery-powered lamppost; and, dimly see, the parlor setting,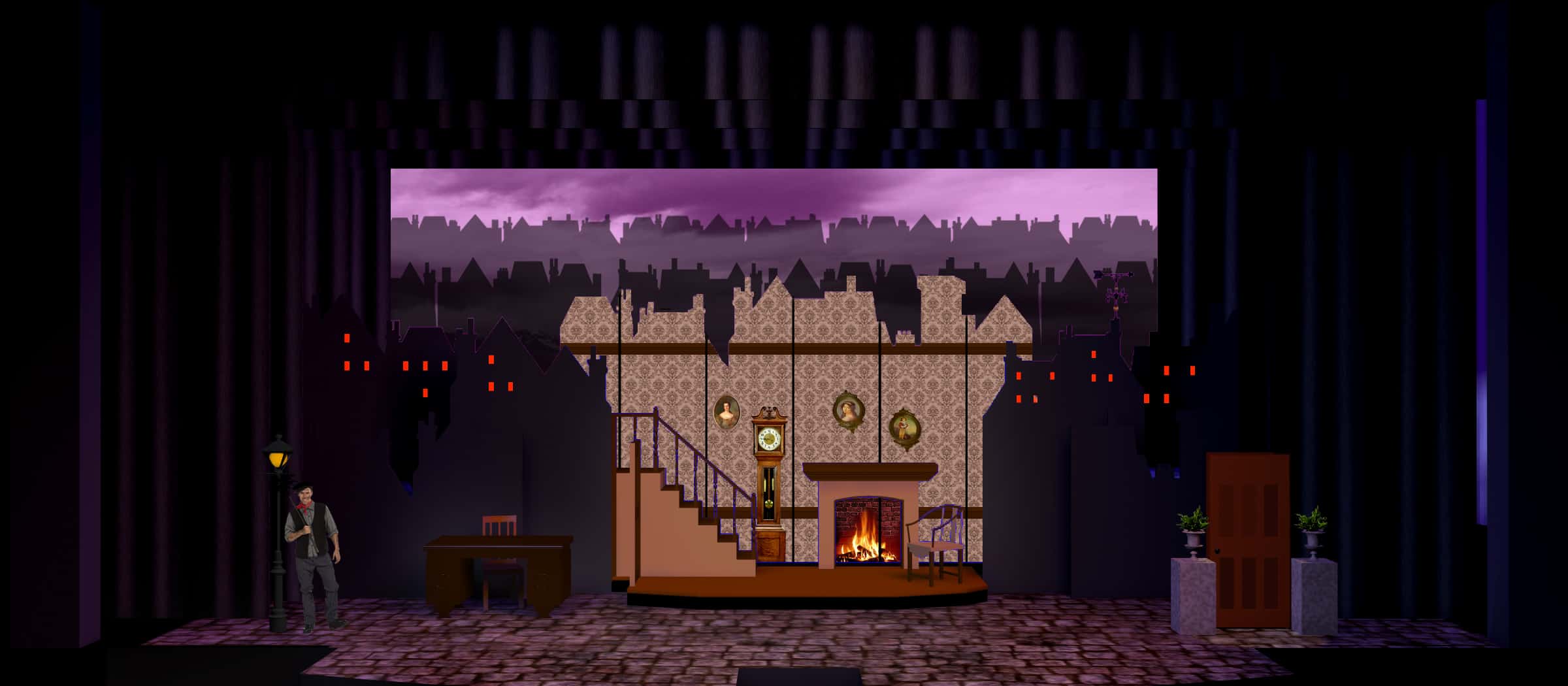 Above is the parlor setting. Wallpaper, clock, and pictures are rear-projected. The screen flies slightly in and out to allow the jackknife wagon to carry the stairs and fireplace under it. The rooftops visible in the distance are projected on the cyclorama at the back of the space.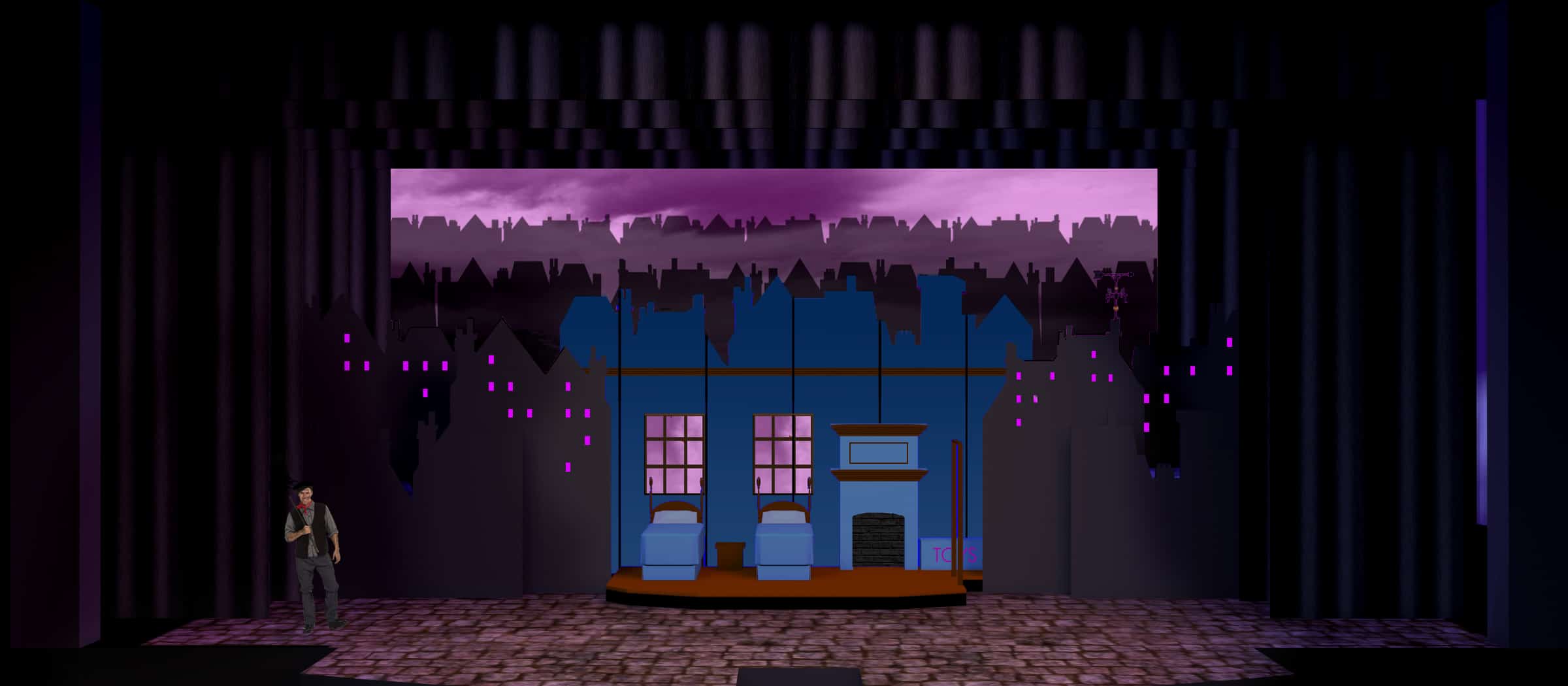 The nursery, above, has blue walls and windows, which are rear-projected. The fireplace has inner structures and a false back, so that the children can pull themselves up it and appear to be sucked up the chimney when needed. Mary places her bag on the wagon DSC, where there is a disguised panel that allows her to pull anything up from her bag. Crew in the trap room below the stage push items up into her bag through the floor.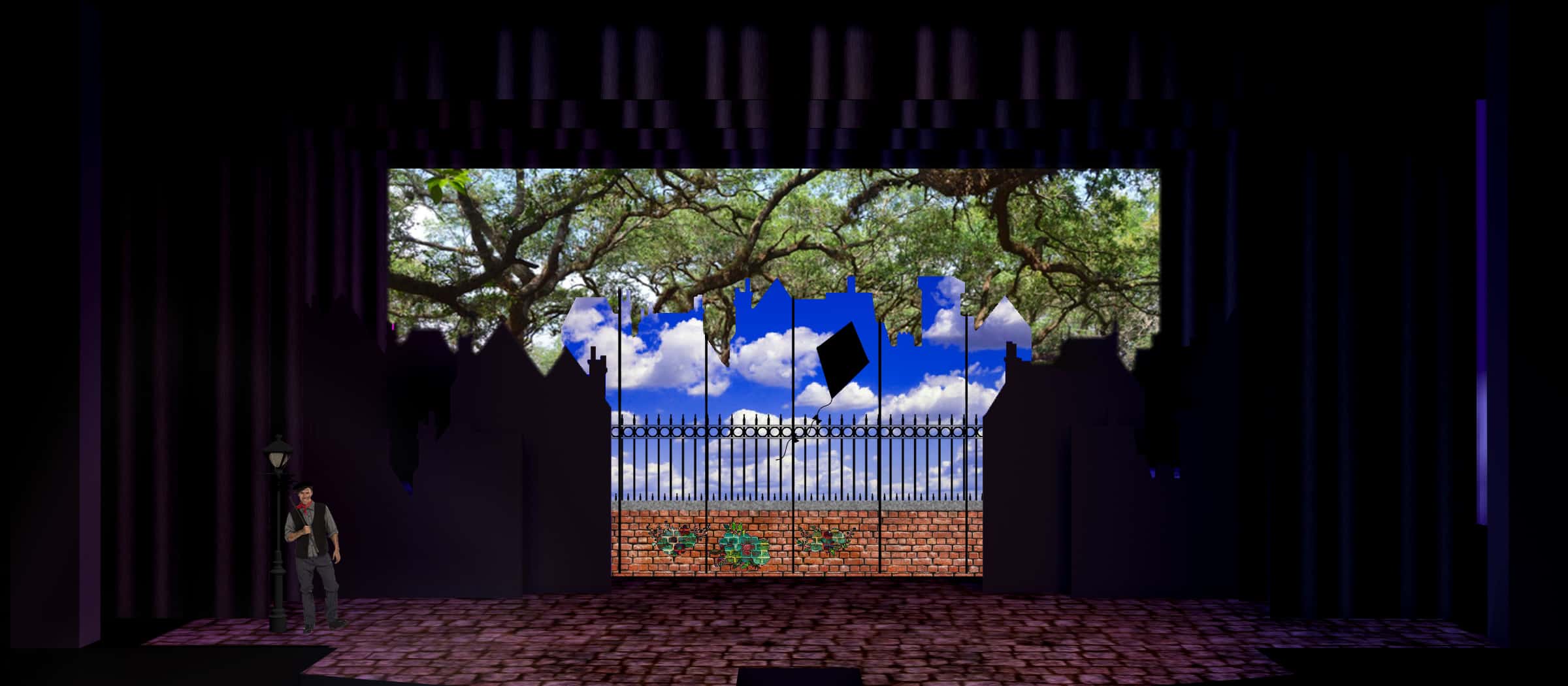 The park is established with a wrought iron fence standing on top of a lower brick wall (both projected). The wall provides a place for Bert's chalk art to be seen; the audience in this theatre cannot see the stage floor very clearly, so even though he drew on the deck, we needed a secondary place to show what he is doing in these scenes. The rooftops are accomplished with two more jackknife wagons that pivot in from DR and DL.



This is an animation showing how the scenery moves. Projections are omitted from this. The screens are simply glowed blue and pink so that they are differentiated.
Below is a gallery of photos from the production.