Sometimes memorable designs come from simple, bold choices. This design is for Orpheus in the Underworld by Jacques Offenbach. This is a comic opera. It is an irreverent, risque, and ridiculous parody of classical opera and Greek mythology.
For our production, we included white acoustic clouds that doubled as projection surfaces. I talk a bit about the projections for this show in an article on Broadway Educators. In this article I am focusing on the transparent columns on this set.
I wanted fluted columns. I wanted a simple solution, too. We did not have a lot of time or money for this production. Doctoring Sonotube or carving foam was outside of our scope. I looked at roofing materials at various building supply stores. I was thinking about flexible corrugated roofing materials that could be bent into tubes. Metal roofing was a real possibility, but I was also thinking we might find a white translucent material that could be internally lit to change color. I found that – but I also found something much cooler. Transparent polycarbonate roofing panels. And they were cheap!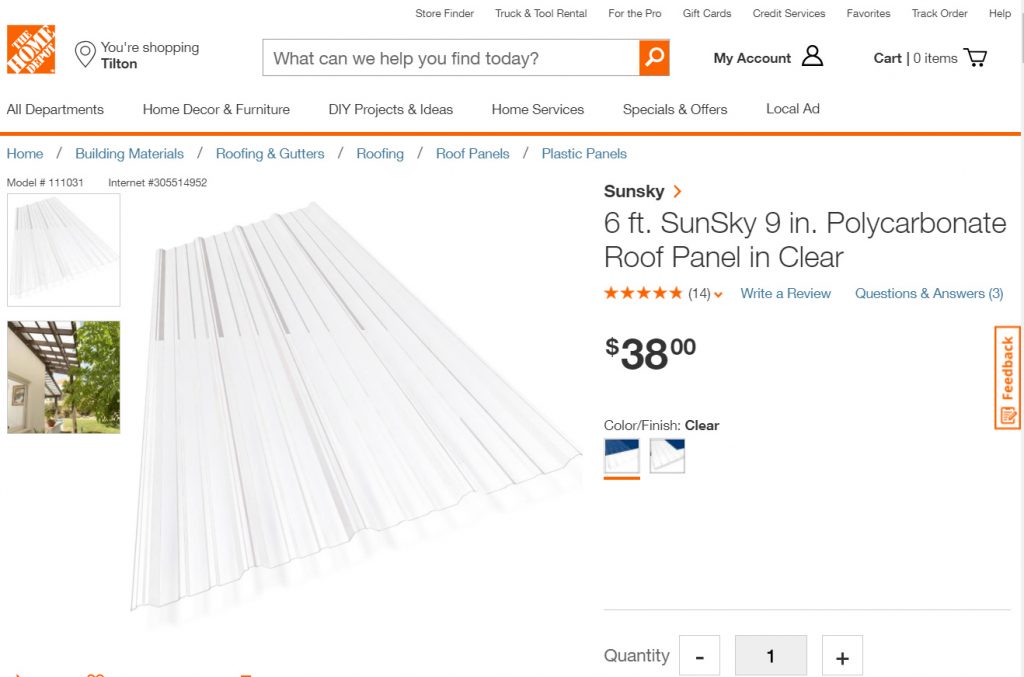 I wanted something that would change color on demand, and would look as cool as possible. Naturalism was not a part of the conversation. Opaque white would have done the job, but the transparent product was sparkly and high-tech looking. It was a good choice for a show which was also going to have heavy projections in it.
We put a color-changing LED light in the floor underneath each column. This let me color them at will. I also focused the sidelight carefully to highlight them without being completely blinding.
Technical director Bob Bruemmer used rivets to get the polycarbonate to stay closed after being curled into a tube. He could probably have used bolts with large washers and nuts. The rivets were small and discrete. The material is a little flexible, but they are also a little brittle. The tubes required a firm hold to maintain their shapes.
We did not do much with them other than bend them into tubes and placing them over a hole in the floor. We added a simple capital and a plywood donut as a base.
I used the same material later that year to put a roof on an enclosed chicken run in my side-yard.