PRODUCTION BEATING
A role-playing card game
Shut up and take my money! (this takes you to the store on another website)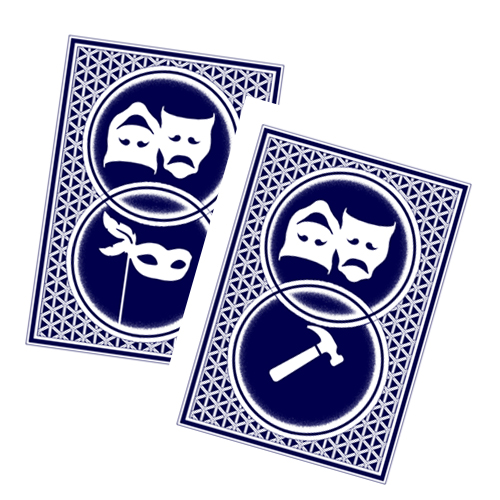 We like to think we all just want the show to be the best it can be, but we all bring our own character traits and flaws into the process. How do you train artists to look past their internal agendas and work together for the good of the show? And if not, how do you just have a lot of fun along the way?
With PRODUCTION BEATING, students role-play a production meeting.
Assign the jobs – director, set designer, lighting designer, costume designer, stage manager, technical director, sound designer, even a dramaturg. You only need a few of these to have a meeting!
The blue cards are people and personalities.
Each person then receives a random personality and name. Everyone must stay in character, without telling anyone else what their special personality quirks are.
The red cards are circumstances.
Once everyone has a job and a character, you deal out the production variables. Plot, time, budget, venue, and production style are provided by the luck of the draw.
52 Cards + Directions
There are four potential personalities for each potential creative role.
There are five different production circumstances with different possibilities for each.
Break your class up into groups ranging in size from three to eight people. Be sure each group has a director and at least two designers.
There should be only one of each type of job on each team.
Have each member randomly pick one of the four cards for that job. No Peeking!
Each team draws five circumstance cards. These include plot, style, budget, venue, and time.
Complete directions are included in the game.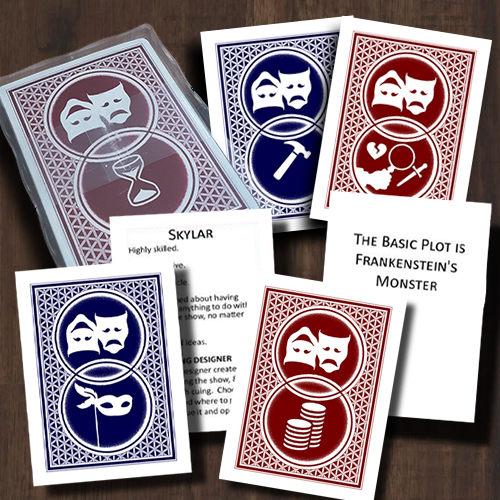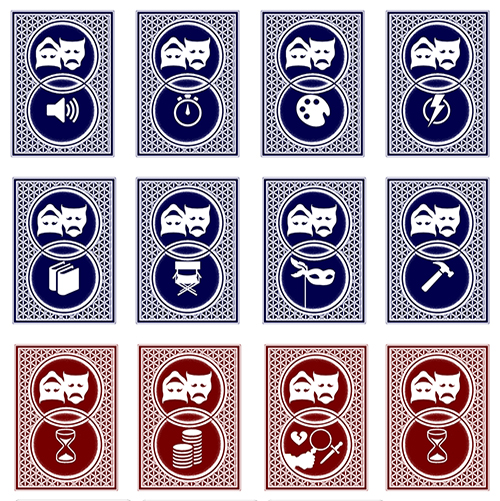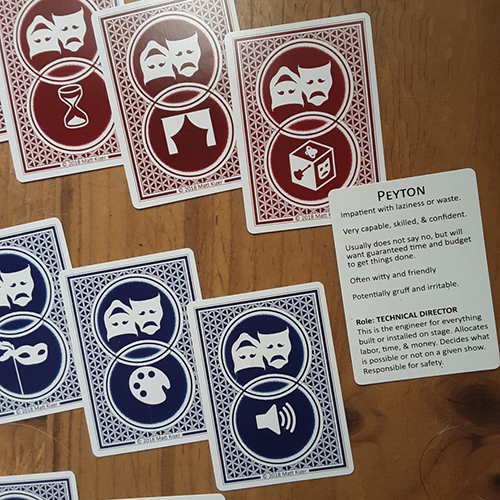 The game is ready to order and ship through a third-party site called MakePlayingCards.com.

Go to the store.