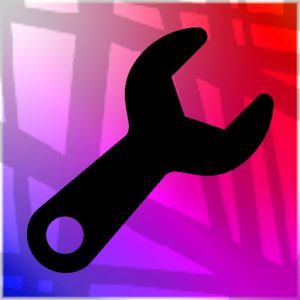 This light lab emulates the experience of building cues on a lighting console. It combines the experiential lessons from the other light labs on this site, and then raises the bar. In addition to a huge range of controls, the lab allows cues to be recorded and delivered by email to multiple recipients or alternately, simple built-in image capture for all of the lighting in a given cue.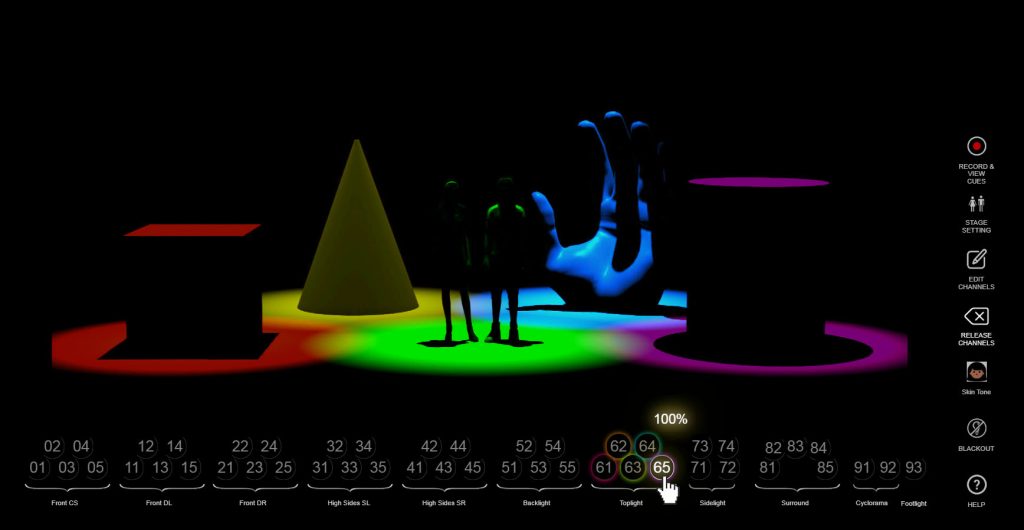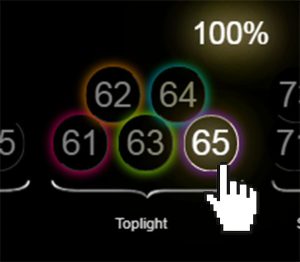 The exploration of this lab promotes literacy in the creation of lighting cues and in applying light to a stage.
There are a total of forty-seven different channels controlling lights that are focused on this virtual stage.
Each channel has complete RGB mixing control, with any color, saturation, or brightness.
Click on a channel, or click on the group label of a channel. Then click "edit channels."
Build cues, then click the "record" button. This opens a simple interface for setting timings and notes, reviewing cues, and delivery.