Soo the GOC rug did not break down well into any tidy measurements in AutoCAD.   I reworked it a bit so that it is made up of even inches.
Before you start ripping strips of material, let me show you more what I was imagining for process.
Below is a layout of 8 pieces of homosote or whatnot you are using.  They are all 4×8 or 2×6 or other similarly easy sizes.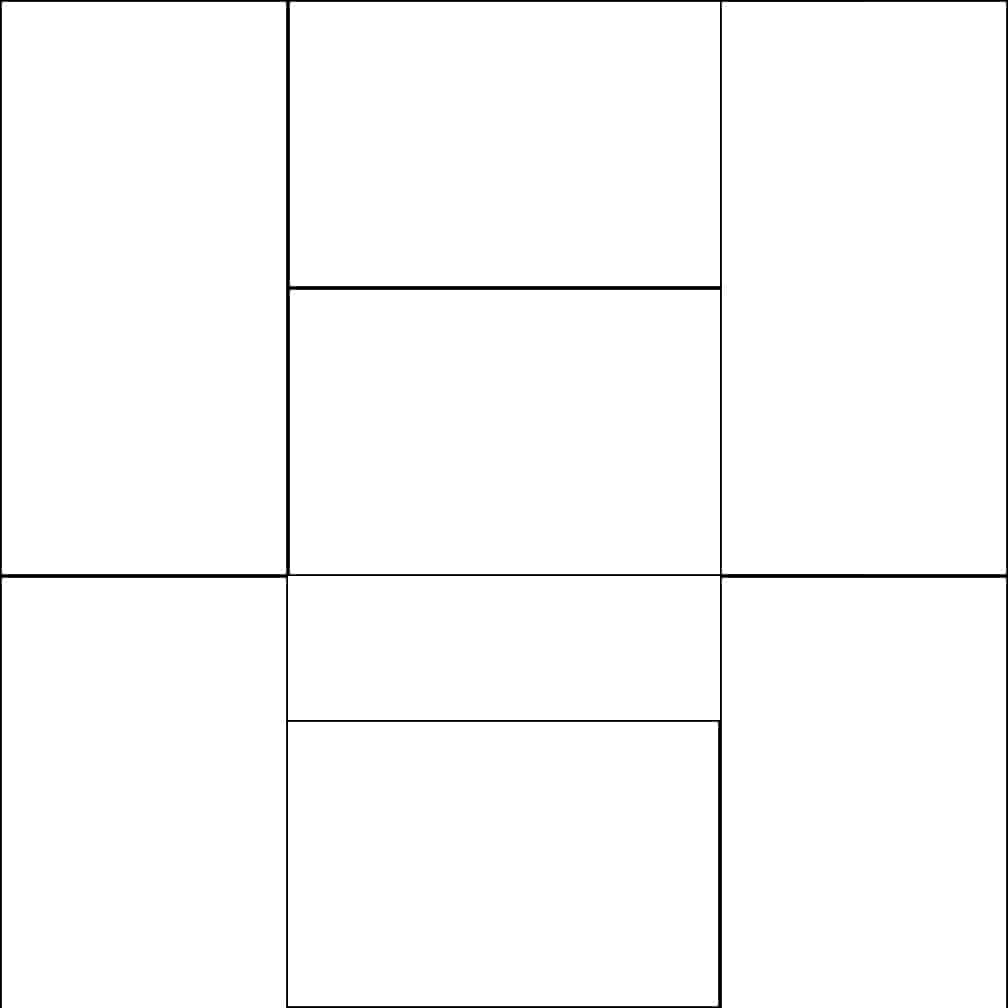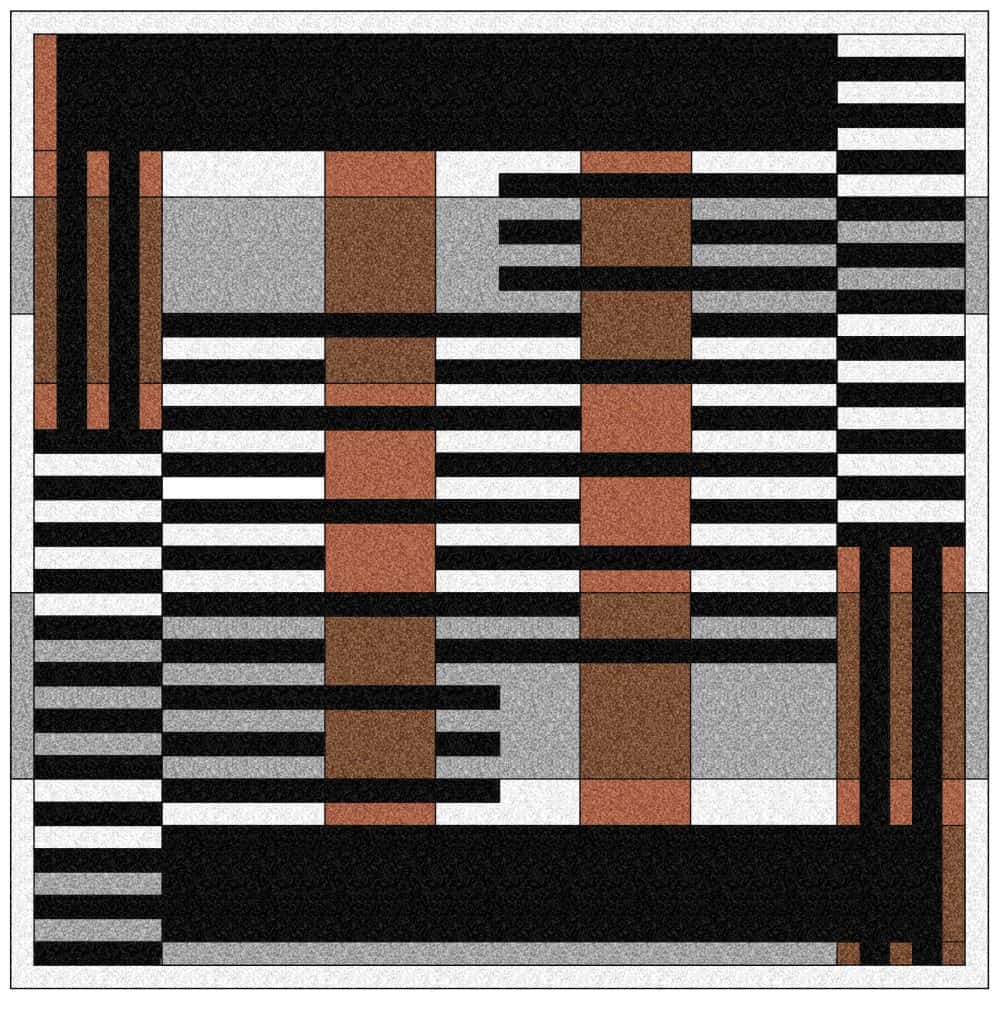 The PSD file linked below has 8 layers, each one with the content for one of those bits of material.
If I were doing this, I would
Lean the first rug piece against a wall.
Point a projector at it with a laptop and Photoshop.
Use the Photoshop Distort tool to line up the first chunk of rug perfectly with the homosote.
Paint in the correct colors, saving the fine spatter texture for later.
Repeat these steps for the other seven pieces of material.
Assemble the entire rug someplace, touch it up if needed, and do a fine spatter on it all.
If you feel that you would tackle this better using carpentry, rather than painting, you can use the AutoCAD file below instead.   I made the pieces mostly 4″ wide, to minimize fence adjustment.     You could cut them all up, paint them, and then assemble them.
Photoshop File:  God of Carnage Rug Assembly