A different method for projections and media control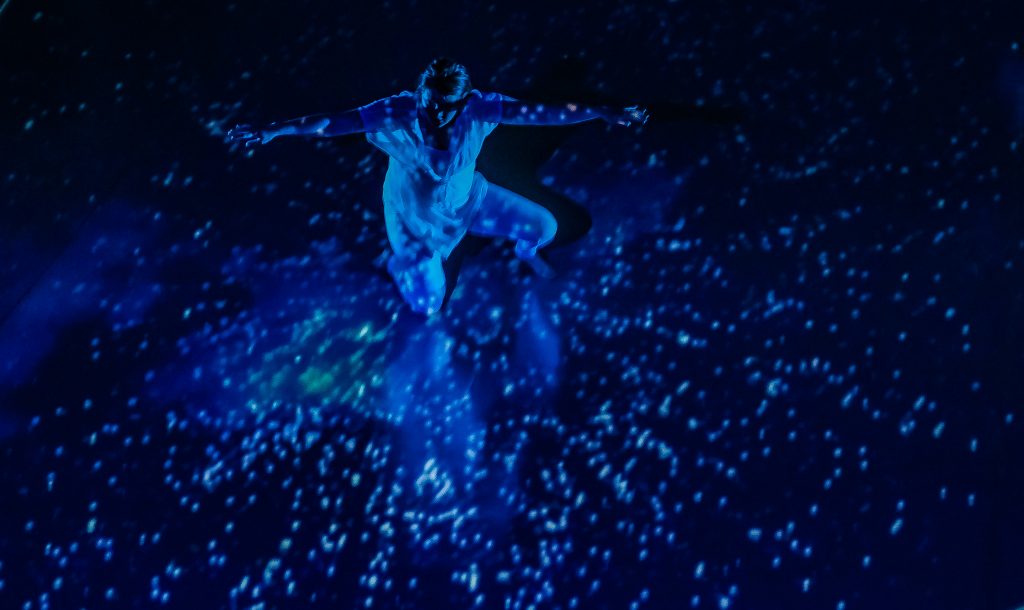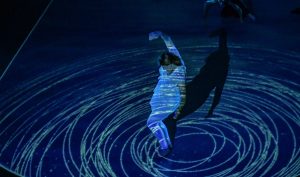 Follow FX is a low-tech way to incorporate motion-tracking into a performance. A relationship between media operator and performer is key. Like dancers, operator and performer work together. In some moments, the performer might lead while the media operator reacts. In other moments, the media might take the lead, with the performer responding. Establishing simple rules for segments of performance creates the possiblity for breathtaking moments.
The graphics are vector-based. They are mathematically generated, rather than being based on video or raster graphics.
Follow FX can be included with software such as Dataton Watchout and Isadora as a shared-screen or media input. It can also simply be projected onto the same space as other media using a second projector. It can augment other media, painted drops, painted floors, or gobo effects.
This software will be highlighted on the Expo floor of USITT 2023 in Saint Louis in March.
Unlock the trial version with a registration code.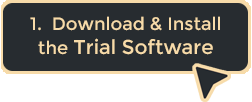 First install the fully functional trial version, then unlock it.

The trial version has a simple watermark while in use. Purchase a registration code to remove the watermark.
To register the program: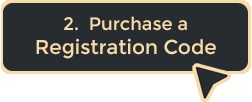 Obtain a registration code using the "Buy Now" button.
The price is $400.00 USD.
Your order will be processed and you will receive an automated email shortly that contains a unique code with which you can register the software on one computer.
Navigate to the settings screen.

ESCAPE (goes to the help screen)
Then "S" (or click on "Settings").

Press "*" to access the registration screen (only works on unregistered software).
Enter the code that was received from this website.
Enter your name and/or company.
Operating System: 64 Bit Windows
Version 7 or higher.
Printable Keyboard Guide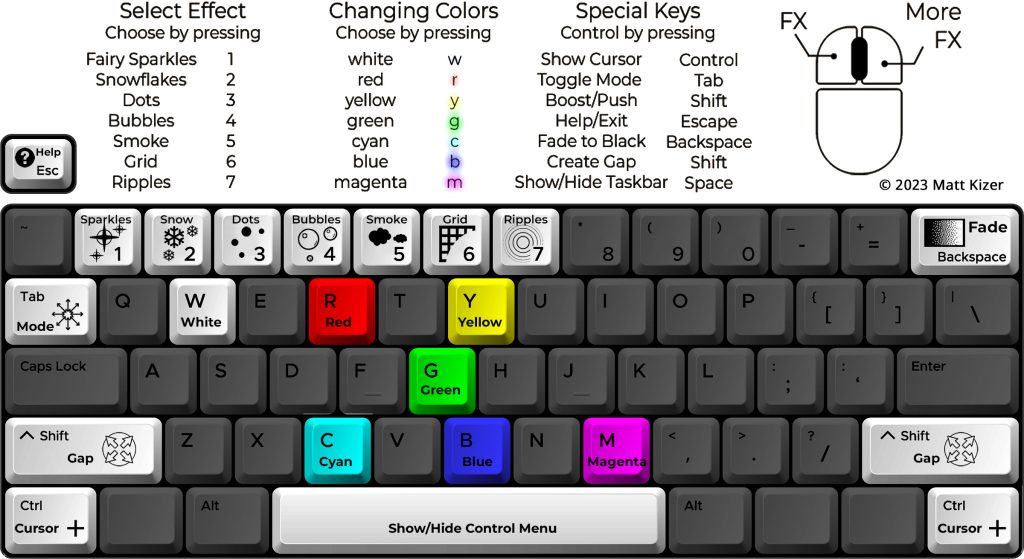 Combining Follow FX with other Media
Some users might want to send the output from FollowFX to other media systems. These media systems might include Dataton Watchout, Isadora, or QLab. Each works differently. Some options for sending media to these systems are listed here. Every system and installation is unique. A little troubleshooting is normal.
DISCLAIMER: There is no affiliation between this website and the websites or products below. If you are interested in using any of these products, please direct questions to the pertinent manufacturers & distributors.

Black Magic Decklink and similar devices can receive the output from one computer and share it with another through HDMI or other cables and treat it like a live camera feed.

NDI® (Nework Device Interface) is a royalty-free video over IP transmission protocol developed by NewTek. It allows the live screen of one machine to be shared over local wifi to other machines. NDI is an IP system for ultra-low latency, lossless transmission without the use of HDMI or SDI cables
VNC Viewer allows local computers to share live screen content as media over a local network.

The low-tech method for some companies to combine Follow FX with other media might be to simply establish FollowFX with its own projector, overlaid on top of projected media from another source. Follow FX uses pure black backgrounds, so its projected effects will stack well on other media. A separate operator might be needed, depending on the installation and cues.
---
Troubleshooting
Blurry text, blurry graphics.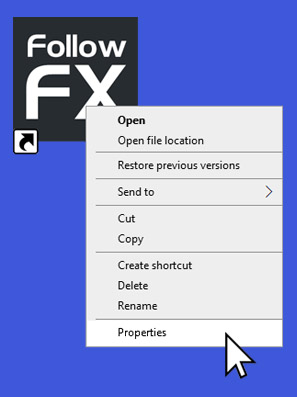 Follow FX is self-scaling on screens. If Windows tries to scale it too, things get a little blurry. This is most common on machines with very high screen resolution.
If the menu-bar or graphics are fuzzy, first exit the program.
Next, right-click the program launch-icon & select Properties.
Click the Compatability tab, then
Change high DPI settings, then
Override high DPI scaling.
Windows will keep this setting in place. You should not have to do this again.