The set for An Enemy of the People at Plymouth State University will act like a visual playground. In addition to serving the production, it will be an important part of the special topics class Motion Tracking for Live Performance.
The creative staff is in agreement that visuals are not intended to directly represent naturalistic places and settings, though they will often support those elements. They are likely to serve a variety of literary functions in the performance.
There is a full-stage rear-projection cyclorama shown in these renderings in blue or gray. The white elements are front-projection surfaces. These include a rake at center-stage.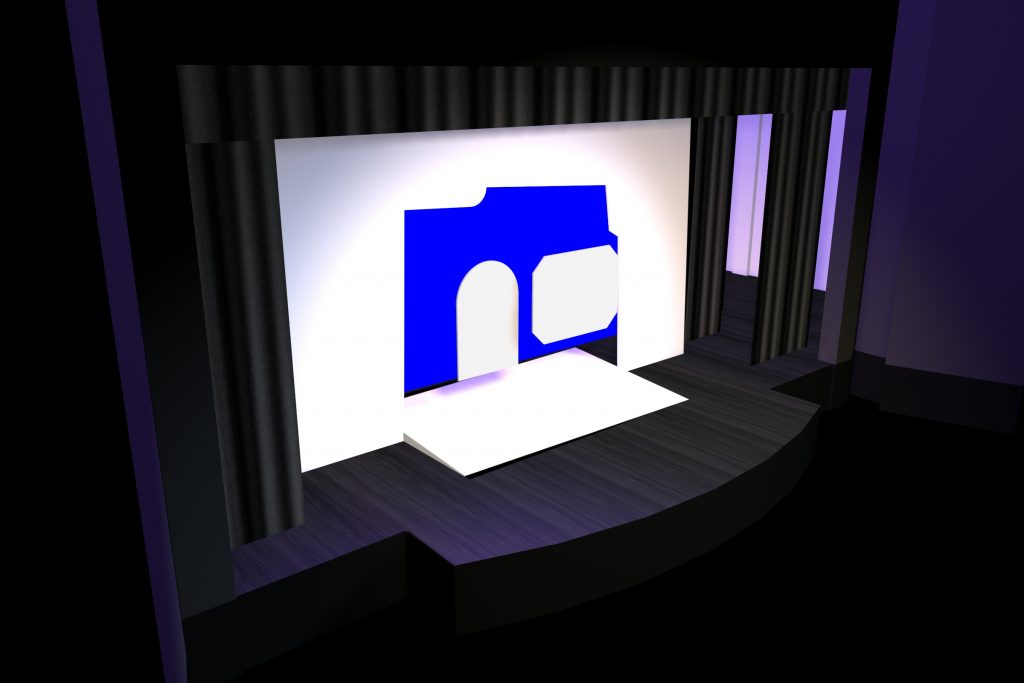 Both the false proscenium and the rake will include black painted boundaries that create a distorted sense of perspective. Their outside corners will actually be true 90 degree angles everywhere.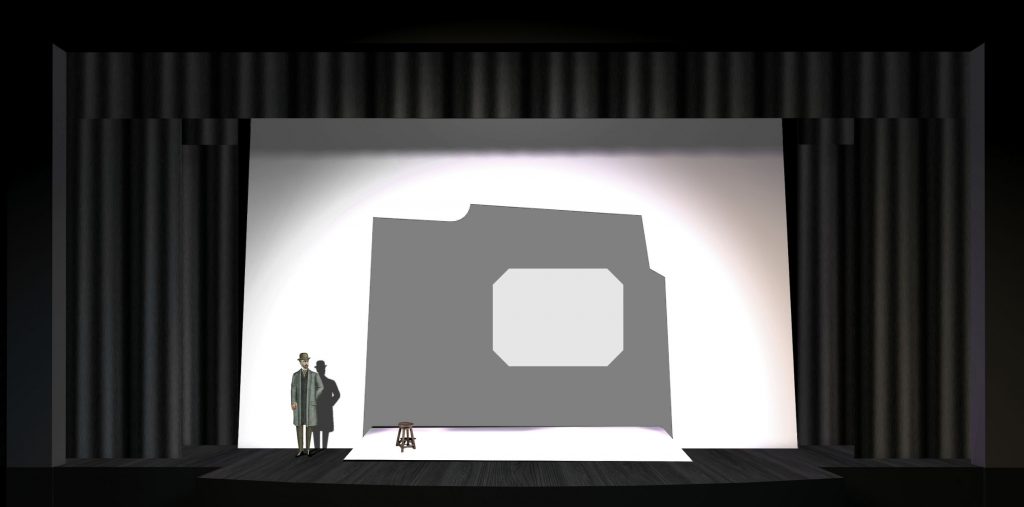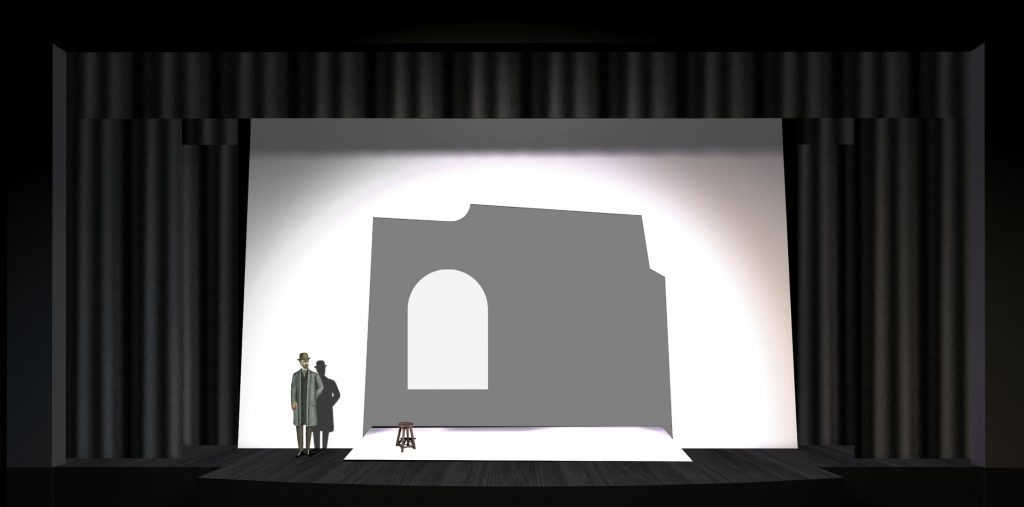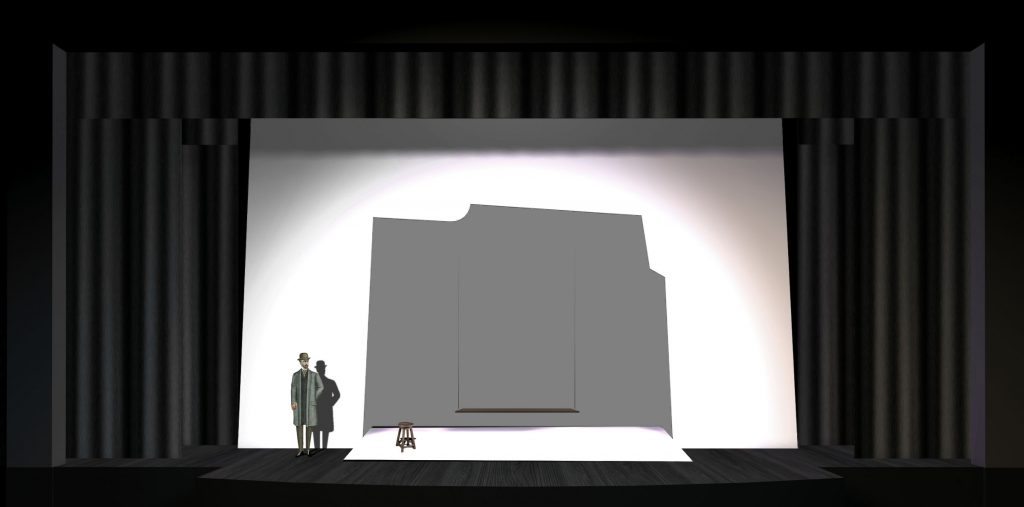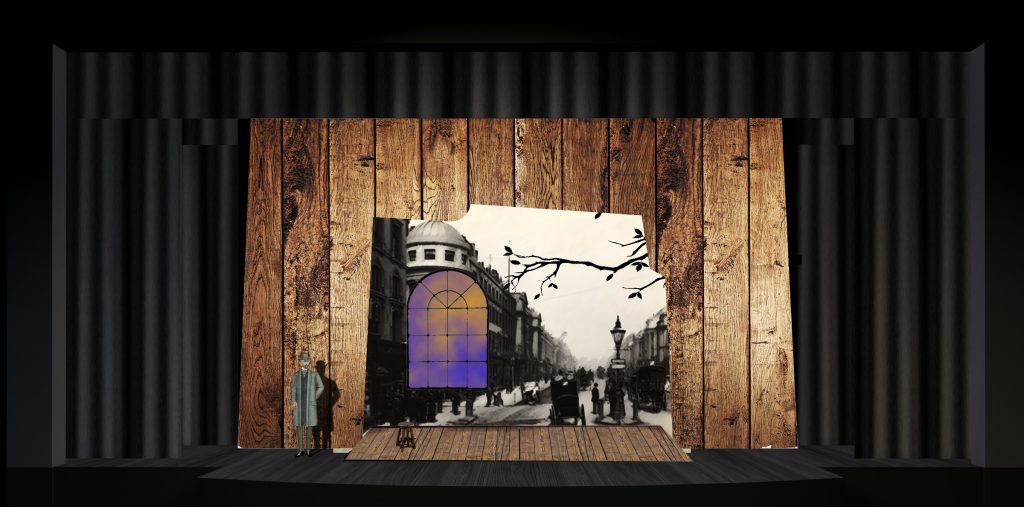 Download AutoCAD File: https://scenicandlighting.com/design/Enemy of the People.dwg